Enabling the Online Protection feature will protect your devices from malware sites, botnets, spyware, spam, phishing, keyloggers, monitoring, proxy avoidance, anonymizer and other harmful attacks on your network.
How do I turn on Online Protection?
The feature is enabled on all devices by default, but can be customized on the device or person level for an individualized experience. When this is enabled for a person, the Online Protection will automatically be turned on across all the devices assigned to that person.
Online Protection is controlled at the Network level in the Guard menu, while device and person settings can be modified from within their respective detail screens.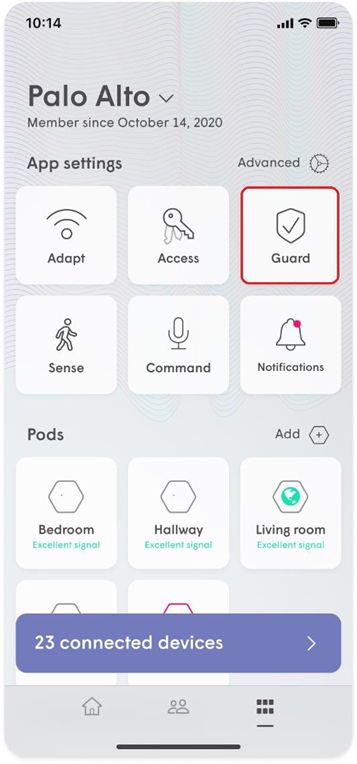 Content is restricted by our security feature whenever you see the "Access to this
website is blocked" message displayed in the browser window.
Note: This only appears for HTTP sites; HTTPS sites prevent this and display the browser's default "can't be reached" message. HTTPS connections cannot be redirected to the HTTP blocked page because it would break the secure trusted SSL connection.