All Plume members have the right to be forgotten. HomePass supports two different types of data deletions.
Delete security event data
If you'd like to just remove items from your list of blocked events from either Guard or Content Access: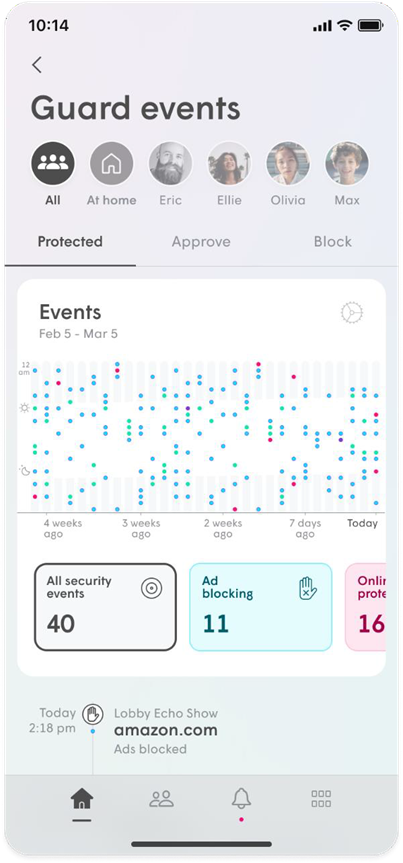 In the HomePass app, open the More menu.
Select the Guard option.
On the bottom of the Guard settings page, you will find the Delete security events button.
Simply tap the button and confirm that you would like to clear the data.
Note that once deleted, this data cannot be recovered
If you haven't disabled Guard or Content Access features, more events will continue to populate the list. Just continue to repeat this process as often as you need.