How are devices chosen to detect motion?
Sense uses a behind-the-scenes algorithm to pick from the Sense device list devices that are best suited for motion detection.
Modifying the Sense device list
The pool of available devices (Sense device list) from which the algorithm chooses is based on all Wi-Fi devices currently connected to a SuperPod, excluding mobile devices. This Sense device list can be modified by you to limit motion detection in certain areas. We recommend leaving all devices in the Sense Devices list selected for optimal performance, but if you would like to manually choose which devices can be used, the following guidelines will help you get the most coverage in your home.
If you want to limit motion detection in certain areas of your home, deselect devices in those areas.
Although Sense will keep most mobile devices separate, ensure you choose devices that will remain static.
Avoid choosing devices that are battery operated or may frequently go into a low- power state. Always-on devices such as voice assistants and other smart home devices are good candidates.
Since SuperPods are already being used to detect motion, avoid choosing devices that are either in the same room or very close to them.
To better refine the motion sensitivity, use the Live View feature to test the motion detection in each room.
How do I access and modify the Motion Detection Devices list?
From the home screen, scroll down to the Sense section and tap on the Live view.
Scroll down and tap on the pencil icon next to Sense devices.
Remove the green checkmark next to any device you do not want to be used for motion detection or add a green checkmark next to devices you want to be used.
Be sure to assign rooms to your devices if you haven't already done so.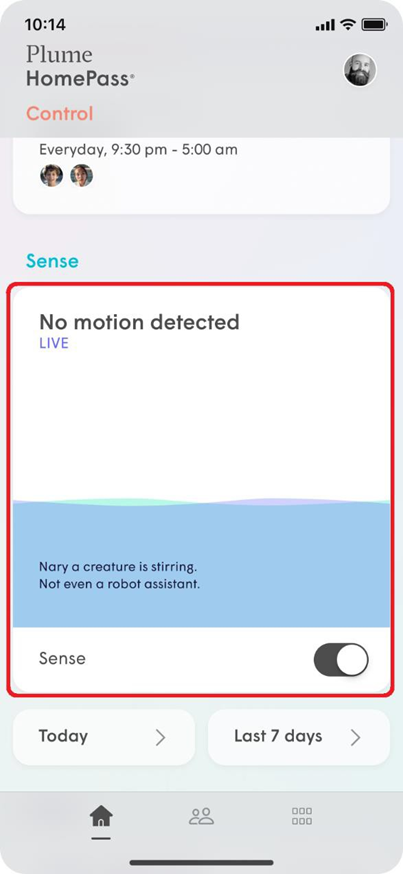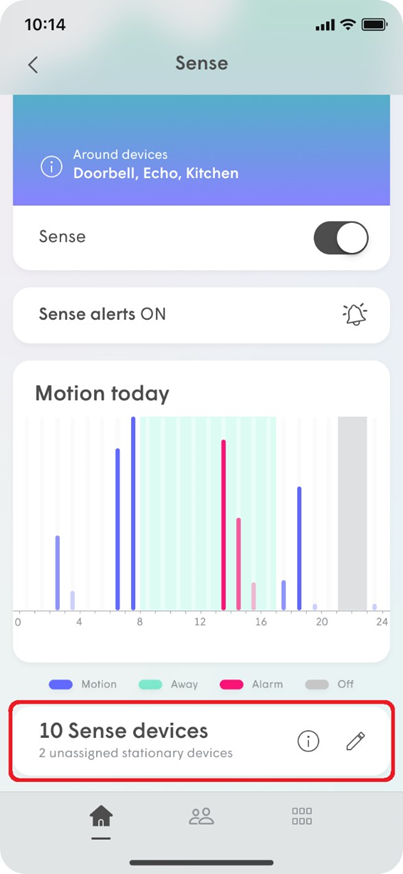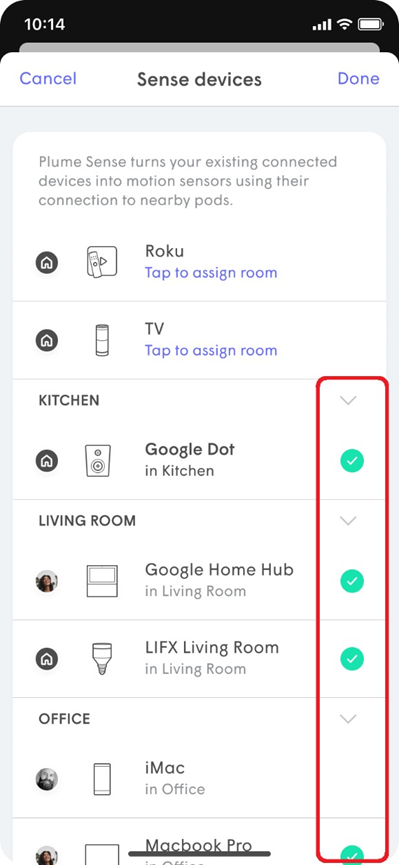 The cloud will only use the 3 most appropriate devices connected to each SuperPod from your choices.