You can always view the status of your pods from the Home Screen by selecting Adapt. You will be able to scroll through all the pods associated with your network with its current status.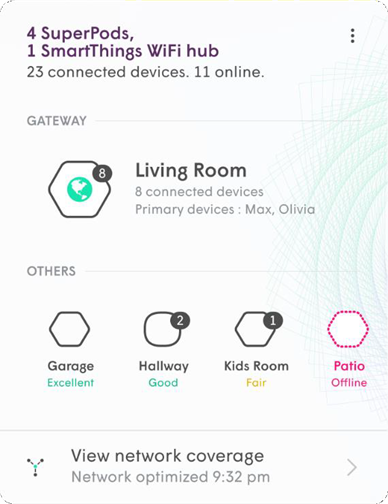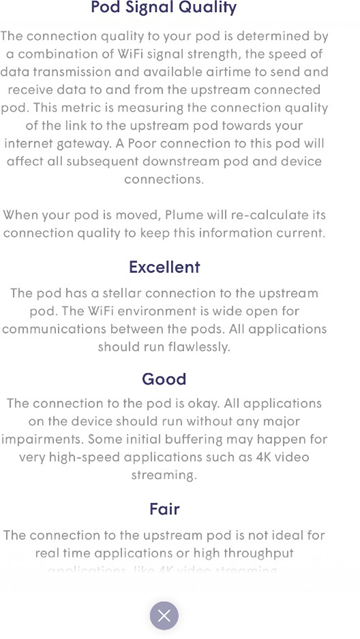 App users have access to the network's topology where you will see a web-like structure representing each pod and connected devices on your network. This enables you to easily view the status of your pods and the devices that are actively connected to your network.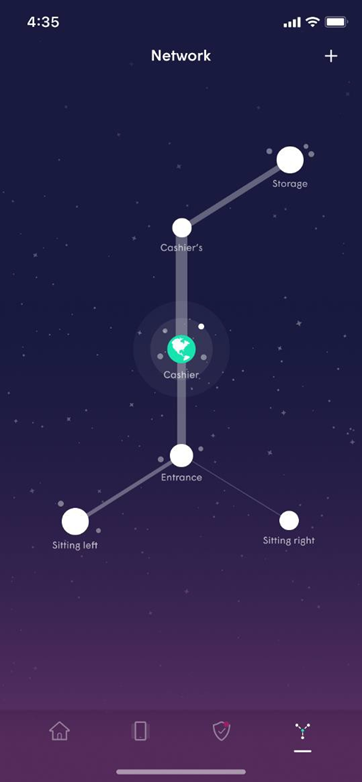 The colours of the icons signify the status of your pods:
Pod is Green – pod that acts as the gateway or is connected to the gateway router.
Pod is White – pod is online and has devices connecting to the internet through it.
Pod is Grey – pod is online but no device is currently connected to it.
Pod is Red – pod is offline.