It looks as if summer is finally here (or at least around the corner!) and we've been doing some research on the top garden products for 2021 so that you don't have to! Here are some ideas for you, some of which you may not even realise are available, such as the smart water control and smart BBQ upgrade hub.
---
Smart Barbecues
Featured: Genesis II EX-335 GBS Smart Barbecue
A smart gas grill with Bluetooth and Wi-Fi connectivity is this year's hottest trend. It means that you can sit back and relax with friends, whilst the barbecue keeps an eye on itself!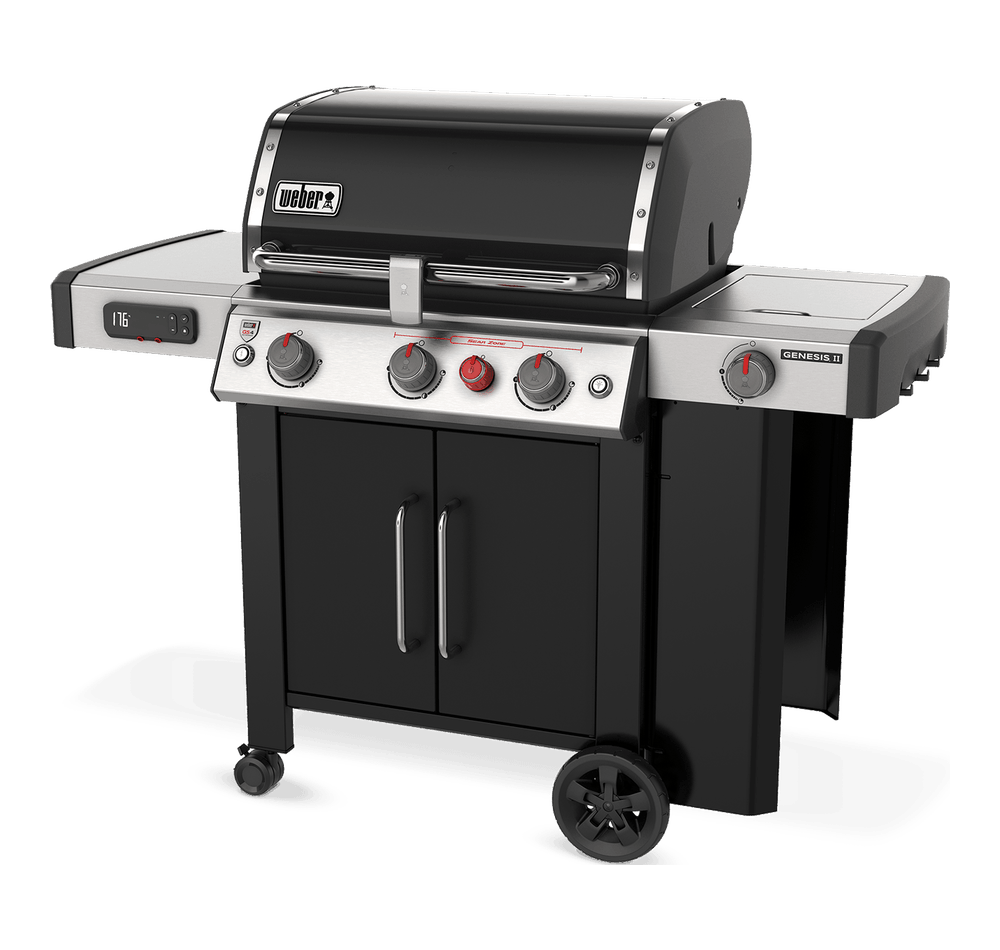 We have chosen to feature one of the most popular models currently available, which the Weber Genesis II EX-335 GBS Smart Barbecue. This Weber Grill connects to your phone via Bluetooth and Wi-Fi, you can then use the wi-fi temperature probes to monitor how your food is progressing.
Features
Discover the amazing Genesis II EX-315 with an upgraded smart tech package
Digital, real-time food temp & readiness countdowns on your phone and barbecue
Receive alerts when food has reached your desired doneness
Barbecue the perfect medium-rare steak, with real-time food monitoring
Never over-cook or under cook-food with step-by-step barbecuing assistance
Price: from around £800 on the official website
---
Smartify Your Existing BBQ
Featured: Weber Connect Smart Grilling Hub
If you already have a barbecue and fancy upgrading to a smart grill without that big price label, then this is the product for you.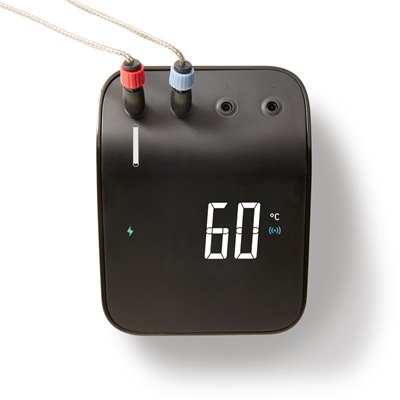 This Smart Grilling Hub which is also from Weber, offers a lot of the same functions as its big brother which is featured above. This step-by-step cooking assistant sends you real-time notifications on your smart phone, including everything from a food-readiness countdown, to when it's time to "flip-and-serve".
Features
"Flip-and-serve" notifications
Select doneness (medium-rare steak) and receive alerts when ready
Food-readiness countdown and estimated cooking time
Step-by-step assistance from setup to when it's time to eat
Price: £155.39 (official Weber website)
---
Robotic Lawn Mowers
Featured: Stihl iMow 422P Robotic Mower
You may be familiar with robotic vacuum cleaners, but did you know that you can now get the same for your garden? There are a lot of models on the market now, and they can be pricey, but these can be of real benefit to you whether you're busy with the kids, work or perhaps have mobility issues.
To install the iMow, you just need to set a perimeter for the mower to stick within and let it run, you can also mark-off no-go areas, but it has built in sensors for other objects around the garden, so it will know if it's bumped into something like a bench or football and turn around.
We love this model because it mulches the grass as it cuts which means it chops it very finely and redistributes as it goes – in turn looking after your lawn for you. When iMow has finished or is low on battery, it will drive itself back to it's weather-proof charging station!
Price: There are three different models available for different size gardens, the smallest starts at £999
---
Smart Hot Tubs
Featured: Lay-Z-Spa Milan (6 person)
Ever since lockdown hit, hot tubs have been the must-have summer (and winter) companion for your garden. As a result, many different brands are now available with something to suit everyone's price range and family size. One of the most popular brands which you may have heard of is Lay-Z-Spa and we've chosen to feature their latest 6 person smart tub for this blog.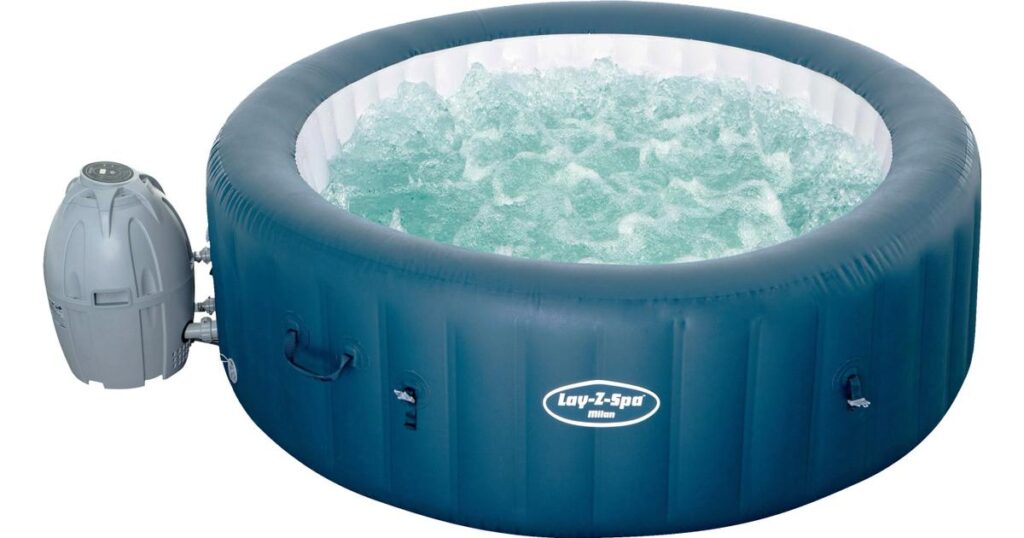 The Lay-Z-Spa Milan is a step-up from your average hot tub, but with a sensible price tag. The built-in wi-fi module will talk to the dedicated phone app and you can control the program for up to 40 days ahead, meaning that you can have it at the optimal temperature and ready and waiting for your after work or a weekend away. This spa also features the ChemConnect chlorine dispenser which keeps a stable level of chlorine throughout the water.
Features
Hard top safety cover.
Built-in Wi-Fi module controlled through an app
Soothing AirJet Plus targeted bubble massage system (140 jets).
The efficient pump provides low cost filtration for your spa.
Price: currently £620 on the Argos website, but available form various distributors
---
Smart Water Control
Featured: Gardena Smart System
Gardena have a whole range of smart products that work together, including a robotic lawn mower, so if you like the look of this smart water control, then you may want to pop on their site to see the full range, but for now we're focusing on watering the garden.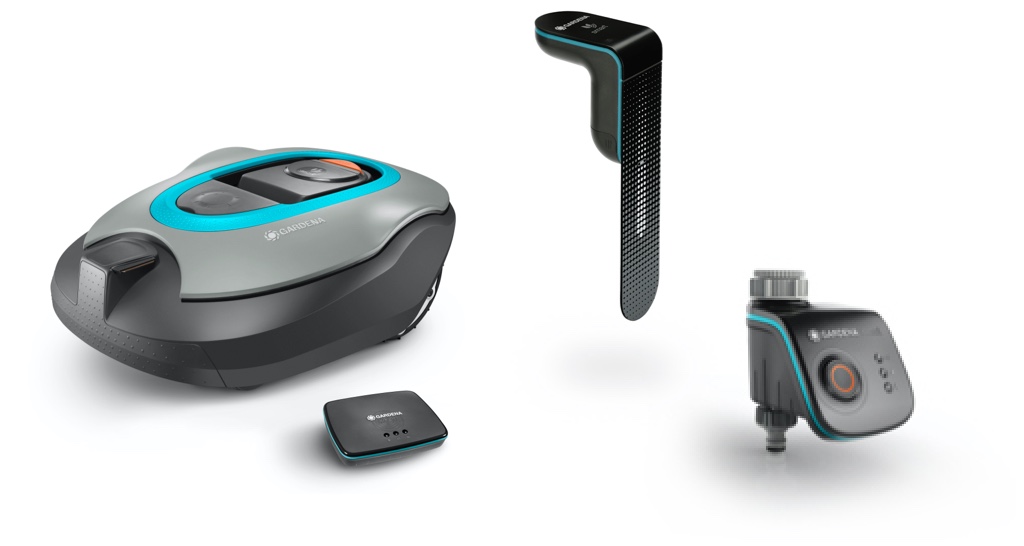 The Smart Water Control from Gardena (bottom right of above image) means that you can take control of watering your garden without having to be there or asking friends or neighbours for help. The Gardena Smart Water Control gives you fully automated watering based on smart schedules and up-to-date weather data which you can review through an app on your phone.
Features
Reliable irrigation
Frost alarm
Direct or remote control
Secure connection via Gardena Smart Gateway
Price: from around £150 online or you can search local outlets on their site
---
Have we missed something? What's your favourite smart appliance to use over your WightFibre connection for the home or garden? Let us know over on Facebook or Twitter.