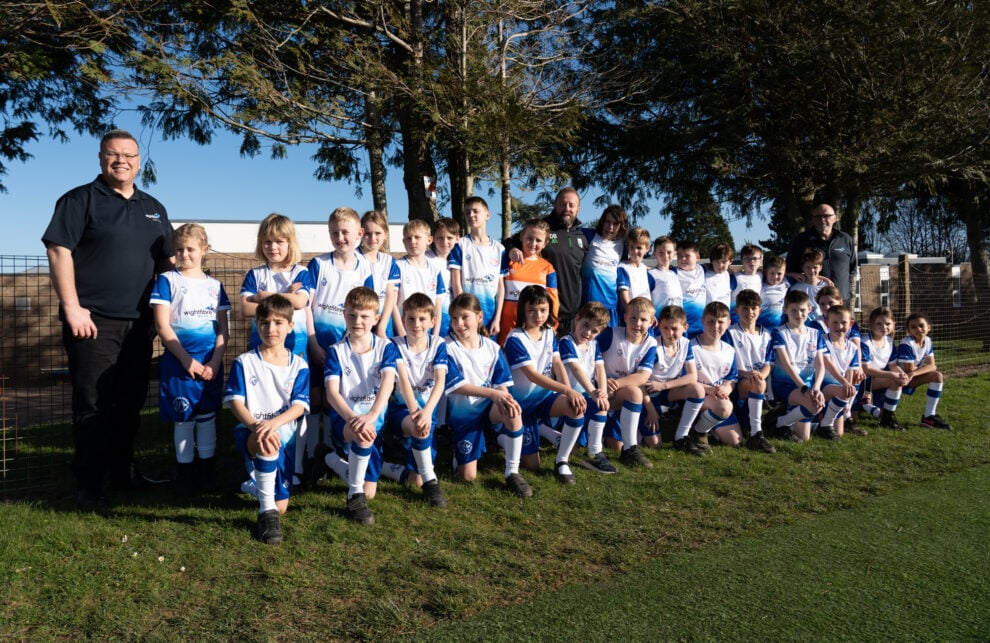 We have partnered with IsleSocieti CIC to deliver Lanesend Primary's new sports kit. The school which is based just around the corner from the WightFibre head office in Cowes were over the moon to receive the donation.
IsleSocieti CIC work in the community to identify, analyse, and resolve issues within our society. They have a keen focus on young people and the long-term impact of positive development at an early stage in life, therefore this project was the perfect collaboration. IsleSocieti CIC are working to provide speciality sports coaches to Lanesend Primary School.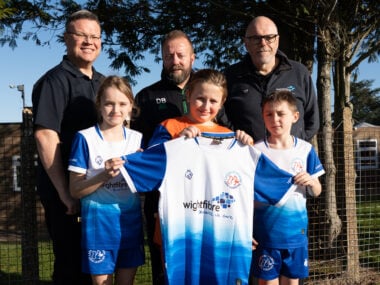 "We are over the moon with our new sports kit. Our thanks to Dean Batchelor at IsleSocieti for creating and designing our new kit but also for securing the funding and sponsorship from Wightfibre. We are so incredibly grateful for your kindness and as I say to the children kindness changes the world. Your kindness has changed our day and our presence on the sports field. The children will stand out in all their future events and competitions."

Caroline Sice, Headteacher at Lanesend
The new kit which is based around WightFibre's iconic brand colours, is also an eco-kit. They are made from a fabric which is created using recycled plastic bottles – each shirt contains the equivalent of around 16 bottles. The children of Lanesend know the importance of looking after our environment and the way this kit has been made is something that they are all particularly proud of.
"WightFibre is delighted to sponsor Lanesend Primary School's sports kits. The young people seemed very excited by the arrival of the new kit and they certainly look good in it. A big thank you too to IsleSocieti for providing the coaching for the school teams."

John Irvine, WightFibre CEO
---
By being a WightFibre customer, you a part of a community that loves to give back. Check out our latest deals here.