A Different Kind of Broadband
Experience the Internet like never before
Full-fibre • Ultrafast • Future-proof
Experience the Internet like never before with instant downloads, crystal clear Ultra HD 4K TV and endless possibilities. The Island's fastest broadband is now even faster, with speeds of 100Mbps, 300Mbps, 500Mbps or 900Mbps as standard. Our new full-fibre broadband is 35x faster than the UK average and 12x faster than BT's Infinity 2.

As people and devices come and go in your house, HomePass® by Plume lets you see which devices are accessing the Internet and how much they're uploading or downloading. You can block and unblock specific devices from accessing the Internet.
Adaptive WiFi
Consistent speed and coverage with WiFi that proactively adjusts to you*.
Access Control
Intuitive tools for managing users, devices,
and internet access including parental control
Internet Security
Safe and secured devices, worry-free browsing, no advertisements
Adaptive WiFi
Adaptive and proactive WiFi, only available from HomePass®
Buffering is a bad dream of the past! HomePass's Adapt service delivers ultra-fast, perfectly consistent connectivity across every room. Unlike mesh WiFi setups that only work in a static manner, our system continuously learns and performs self optimizations to keep things running smoothly. HomePass automatically detects the brand and model of your connected devices, ensuring your beloved devices are given capacity to run at full potential.
WightFibre Whole Home WiFi Guarantee, Powered by Plume HomePass®
Every WightFibre customer will receive a Plume SuperPod included in their broadband package. For an additional £8.25 per month you can upgrade to Whole Home WiFi Guarantee which gives you a reliable wifi connection in every room, guaranteed or a £100 credit on your next bill*. *Terms and conditions apply and are available here
Start your order
Internet Security
Online Protection
Cyberthreats are evolving. So are we. Plume filters out suspicious content as your devices connect to the Internet, providing you with real-time threat protection against crypto-mining, ransomware, malware, viruses, botnets, phishing attacks and more.
Advanced IoT Protection
Plume identifies all your connected devices and continuously monitors them for suspicious activity. If a device is compromised, Plume quarantines the device, preventing the threat from spreading to the rest of your connected devices.
Start your order
Download our Tariff Guide for the latest call charges
Ultrafast
WightFibre full-fibre broadband is true fibre broadband. It delivers broadband as fast as any in the world. With mind-blowing speeds up to 900Mb you'll always have the best speeds your smartphones, TVs, laptops and tablets can handle. Even when they are all online, all at the same time.
How do we do it? WightFibre full-fibre broadband uses the latest technology made from optical fibre rather than copper. We install this fibre optic cabling all the way from the exchange into your home. This is compared to the BT Openreach network used by BT, Sky, TalkTalk and others which use fibre to the street cabinet but then much slower copper from the cabinet to the home.
Start your order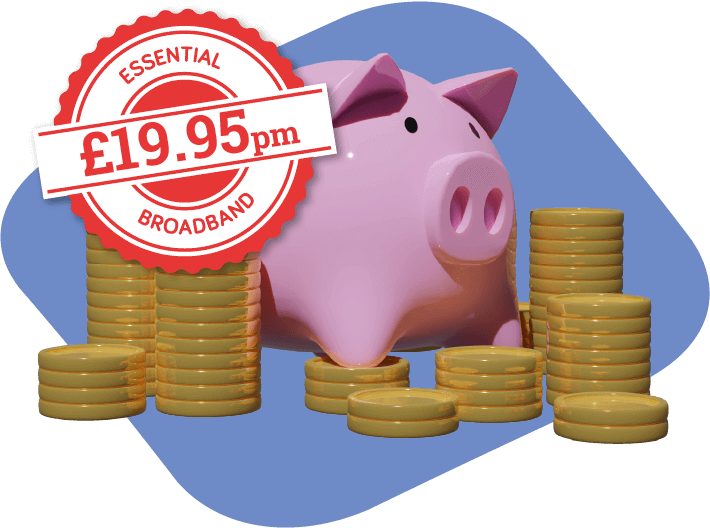 On Pension or Universal Credit?
Are you eligible?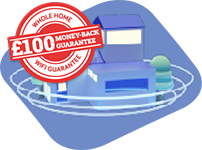 WiFi That Just Works
...or get £100 back
when you choose the Whole Home WiFi addon.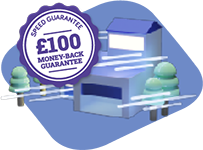 WightFibre Speed Guarantee
...or get £100 back
*Fibred areas only. Annual price increases in April each year apply. Reconnection fee applies if leaving and re-joining within 12 months. See
WightFibre.com/FussFree
for details. Service Changes are only allowed once every 12 months after an initial 12 month period. For our full contract terms and conditions visit
www.wightfibre.com/legal-information.
Trademarks & Privacy
Plume, HomePass by Plume, Guard, Access, Adapt and SuperPod are either trademarks, or registered trademarks of Plume Design, Inc.