In recent months, you have probably been taking part in group video calls using platforms such as Zoom, House Party or Microsoft Teams, but now Facebook have joined the party and launched their own video call feature in the form of Messenger Rooms.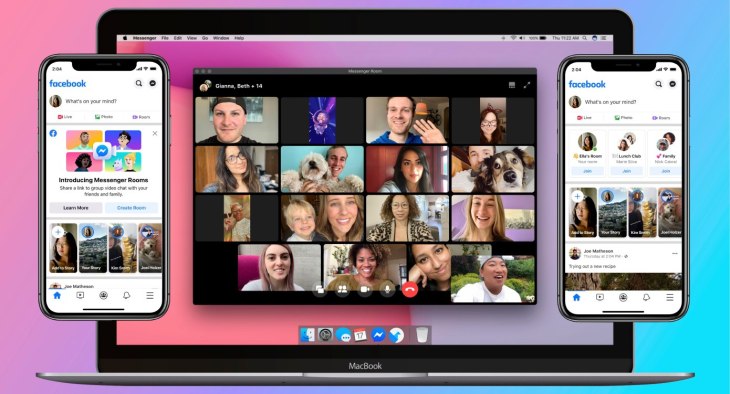 Messenger Rooms allows up to 50 participants to take part in a video call at one time, creating an online space for your colleagues or friends and family to pop in and out of. Something exceptional about this new feature of Messenger is that you can actually invite people to join that don't have a Facebook account.
On Facebook, you can create a 'Room' from your Newsfeed, Groups, Events or by opening Messenger and selecting 'Create a Room' above you contacts list. You will then be provided with a shareable link which you can send to participants who will be able to join via their phone or desktop/laptop computer. If you open the link in your Messenger app, then you can even use Facebook's popular augmented reality effects, alter the lighting and use alternative 360-degree backgrounds whilst taking part.
For those with concerns over privacy and random users finding your 'room', you can set the call as 'easy' or 'hard' to find and chat hosts can also screen who is entering. Once a call begins rooms can be locked and un-locked which again adds another layer of privacy for users. Any unwanted participants that may wonder in can also be removed by the host if necessary and Facebook has stated that it never listens to or records conversations within user's rooms.
This feature is soon to be made available to Instagram users, within Instagram Direct and Whatsapp and Facebook Portal users too. At present, you can only make a call with up to 8 users on Whatsapp.
If you need some help with good video call conduct and how to look your best when you're on a call, then we've created this handy How to Look Good on a Video Call guide from our experts which you can download and browse at your leisure.