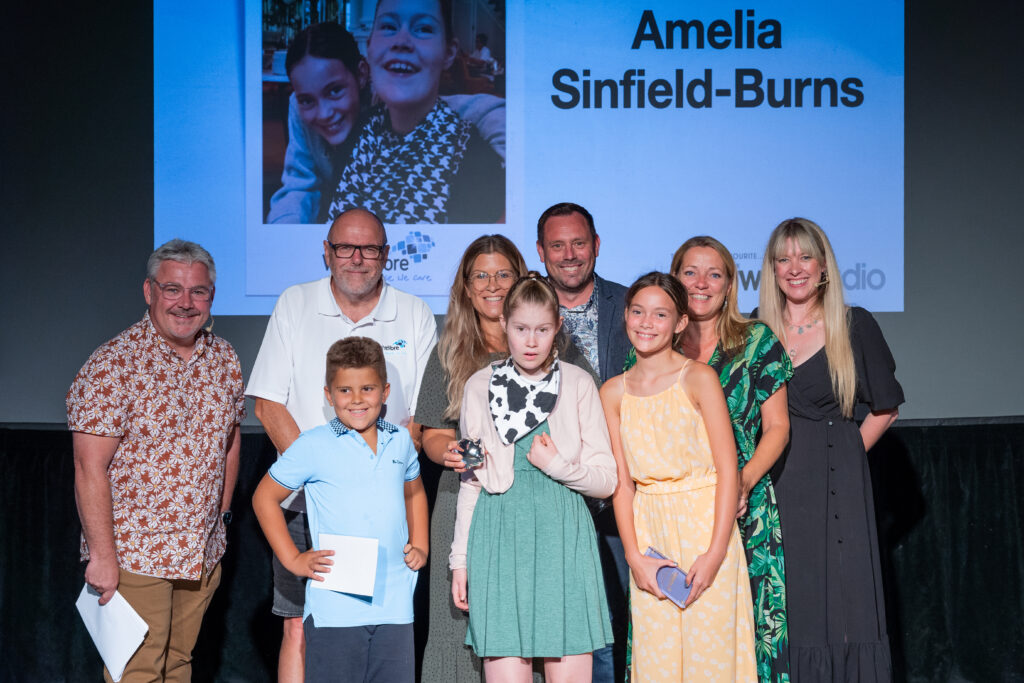 As the main sponsor for this incredible annual event, we are delighted to bring you the heartwarming highlights from the recent Isle of Wight Radio's Child of Wight Awards 2023, where the young heroes of our Island were celebrated and honoured. This memorable event took place on the 8th of September at Tapnell Farm Park for the second year in a row. The nominees were treated to an array of fun in-house activities before the evening of celebrations began.
The awards ceremony was made even more special with captivating performances by The Starlight Academy and Theatretrain. Hosted by the charismatic Isle of Wight Radio Breakfast Show hosts, Paul Topping and Heather McCallum, their upbeat , engaging presence set the tone for an evening filled with inspiration and admiration.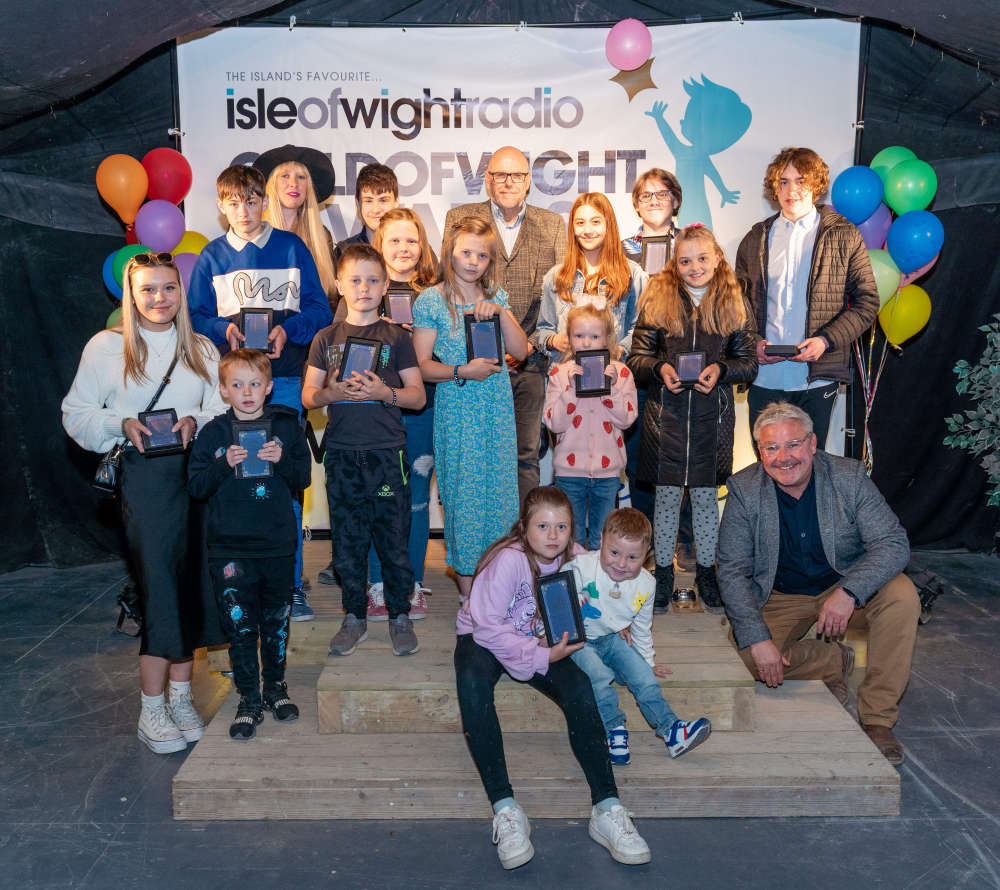 Let's take a moment to recognise and celebrate the incredible winners of the Child of Wight Awards 2023:
Overall Winner (sponsored by WightFibre)
Amelia Sinfield-Burns
Amelia's story is one of bravery and determination, overcoming the odds while battling an incredibly rare neurological condition. At the age of three Amelia was diagnosed with a very rare, life limiting neurological condition called MECP 2 duplication syndrome. Her resilience and contagious joy for life are truly inspiring, making her a deserving overall winner.
Her dad said:
"Amelia's bravery, courage and love of life is inspiring, she is always happy and smiling and living her best life.
"It's a privilege and honour to be her Daddy, I am so proud of everything she has achieved and the young lady she has become."
---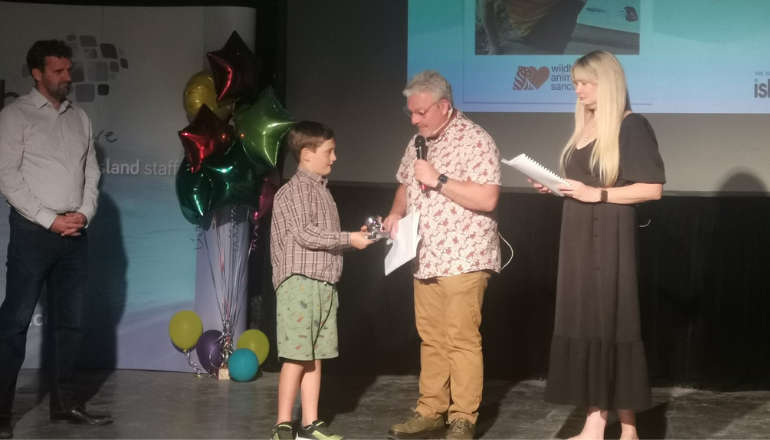 Sidney Smith
Sidney's dedication to raising awareness about pesticides and caring for our environment showcases a deep love for animals and the planet. His efforts to educate others make him a true conservation champion, Sidney even got permission to build a bug hotel on the school playing field at Wootton Primary!
---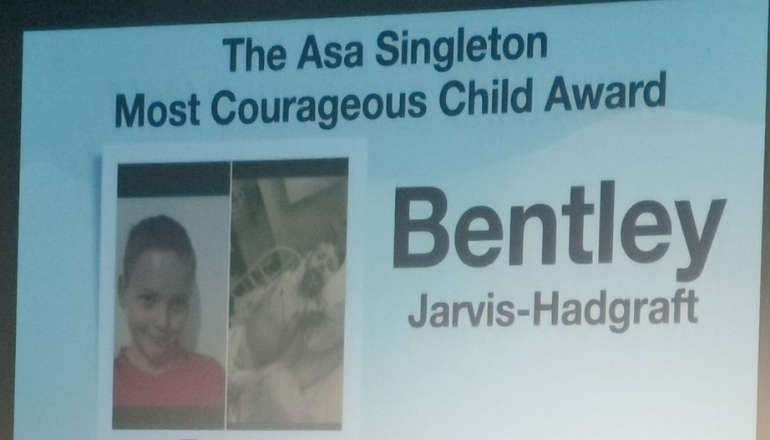 Asa Singleton Most Courageous Child Award (sponsored by Wightlink)
Bentley Jarvis-Hadgraft
On Boxing Day he developed a temperature and complained of feeling unwell. Five days later he was admitted to hospital and diagnosed with Sepsis.
Bentley's journey of triumph over health challenges, including Paediatric Inflammatory Multisystem Syndrome (PIMS) caused by Covid, is a testament to his strength and resilience. He has returned to school and is now playing in his disability football league.
---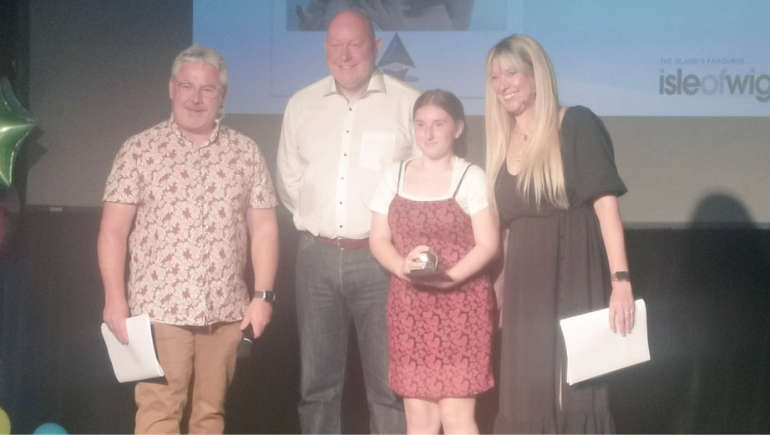 Lily Kingsland
12-year-old Lily's selfless dedication to caring for her brother Nicu reflects a maturity and compassion beyond her years. She has spent the past four years helping to care for her brother and this brave young girl helps her Mum out without any complaints.
Her Mum said:
"I couldn't be more proud of Lily for taking this on from such a young age.
"There have been tears along the way but my gosh she's MY strong, beautiful daughter."
---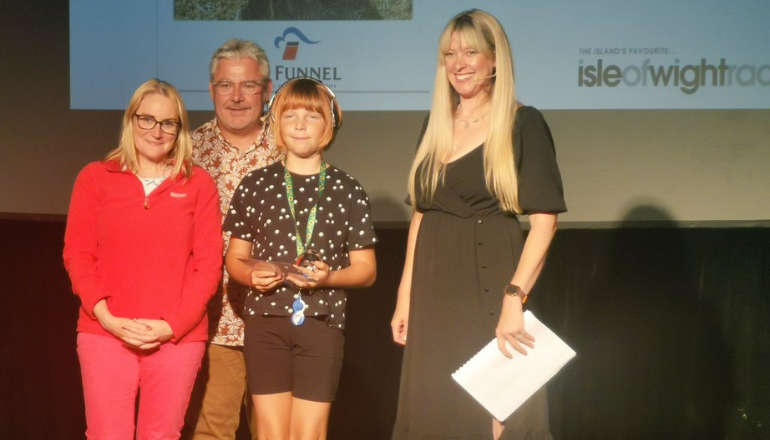 Fundraiser of the Year Award (sponsored by Red Funnel)
Charlotte White
Charlotte's determination to overcome personal struggles and contribute to the community through fundraising is awe-inspiring.
For the past three years she has raised thousands of pounds and completed an annual charity event in aid of the Island branch of the Cats Protection League.
In 2021 she completed a marathon over five days on foot, subsequently cycling 26 miles over a few hours in 2022, and in June this year she completed a sprint triathlon.
---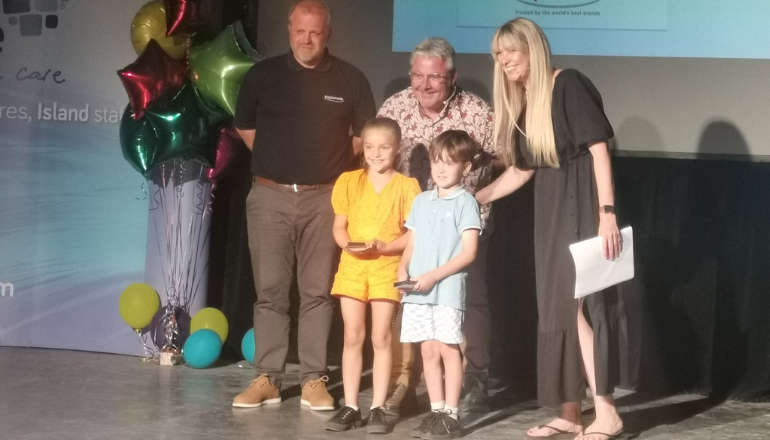 Best Friend Award (Sponsored by Esplanade)
Poppy Catania and Joey Coker
Poppy and Joey's unbreakable friendship and Joey's remarkable journey despite numerous surgeries are a touching example of strength and companionship.
In the words of Poppy:
"Joey is my bestest friend in the world, we are the same age and we do so much together.
"I am so proud of everything Joey does with me."
---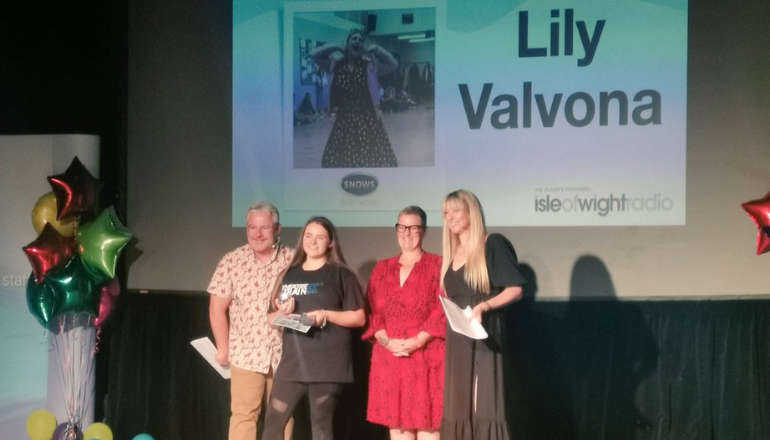 Best Performer Award (Sponsored by Snows)
Lily Valvona
Lily's passion for performing arts and her dedication to both her own growth and supporting her peers in their artistic endeavours are truly praiseworthy.
Not only does Lily work on ensuring her own development and progression, she is also a leader at Theatretrain, running the student info group, recording harmonies for her peers to rehearse with and researching new material for her event troop.
---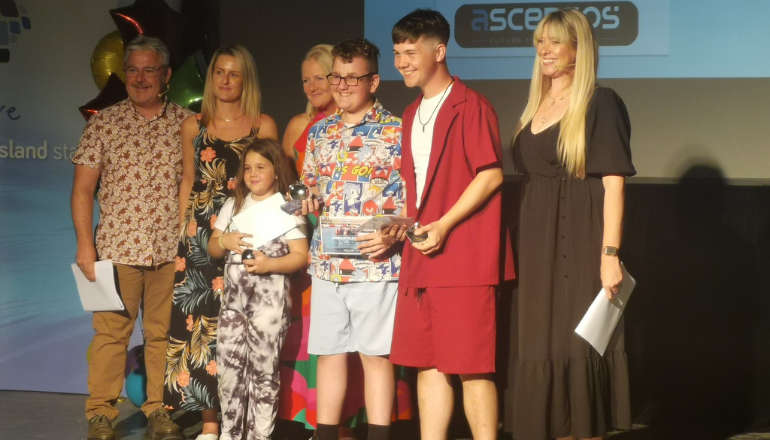 Best Sibling Award (Sponsored by Ascensos)
Ollie Edwards, Lexie Turner, and Riley Edwards
This award rightfully acknowledges the love, care, and support that Ollie, Lexie, and Riley provided their sister Chelsea, who had four limb cerebral palsy and was registered blind. Their love and efforts are a beautiful example of family solidarity.
Chelsea sadly passed away on July 11, 2023.
Chelsea's sister Lexie, who is 8 years old, went above and beyond to help her with her care needs – including washing syringes and giving her nebulisers.
Riley, who has special needs himself, always made sure that he looked after Chelsea on the school bus.
Oldest sibling, Ollie, has spent the last 11 years not only being the best big brother to Chelsea but also an 'incredible wingman' to his Mum.
The day before Chelsea passed away, the entire family organised her own prom in her room at Portsmouth hospice Naomi House.
---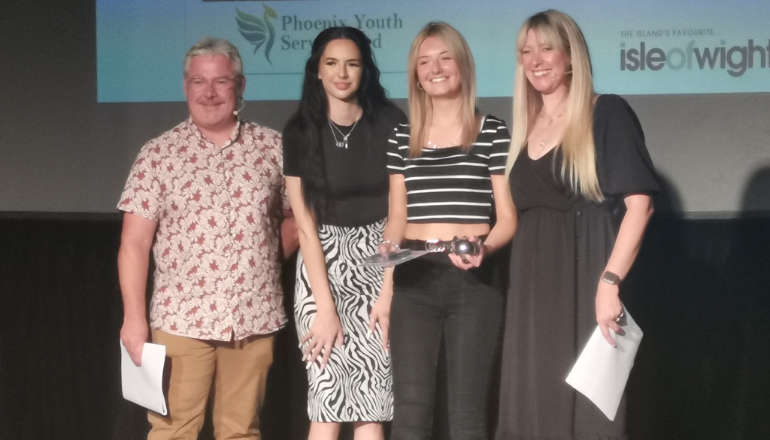 Maisie-Rae Haynes
Maisie's journey from facing anxieties and sensory issues to pursuing her dream of becoming a pilot is a testament to her resilience and determination. At age nine, she had her first pleasure flight with the Douglas Barder Foundation – becoming a volunteer at Sandown Airport by the age of 13. She has been having flying lessons since she was 15 years old and earlier this year her instructor told her it was time for her to go up alone!
Maisie's parents said:
"She amazes us every single day, and we could not be any prouder of what she has achieved over the last few years."
---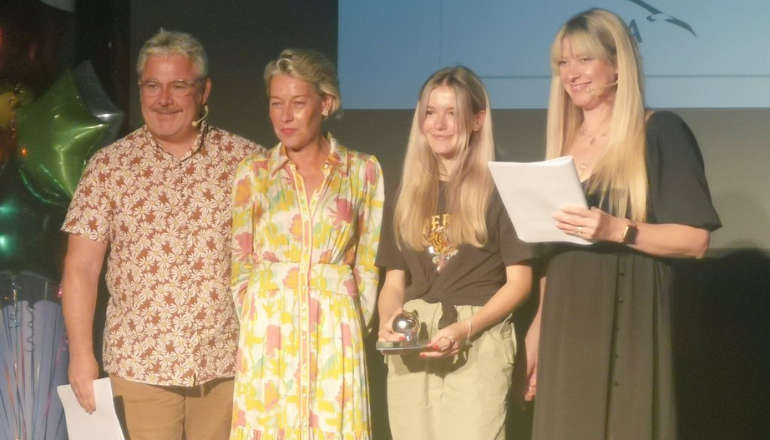 Sporting Star Award (sponsored by UKSA)
Macy Toogood
Macy's dedication to cricket and her ability to overcome challenges related to her autism make her a true sporting star. Her determination inspires us all.
Alex Barton from the Isle of Wight Cricket Board said:
"She is the epitome of what the Child of Wight Sporting Star stands for and has shown incredible development in both her talent and personal improvement."
---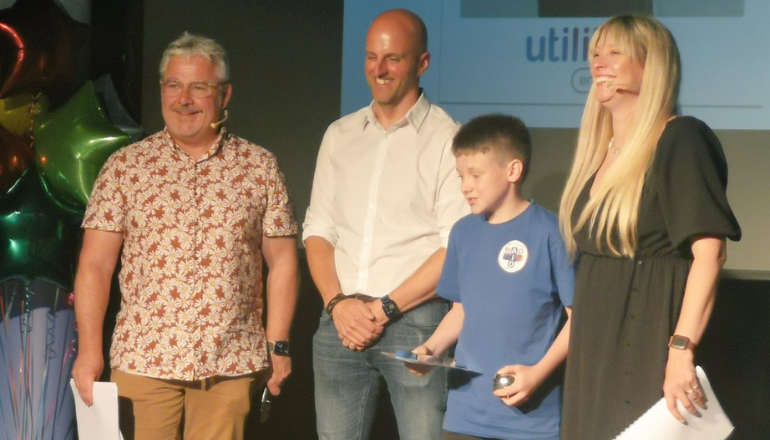 Make a Difference Award (sponsored by Utilita)
Matthew Couch
Matthew's commitment to aiding others, both locally and internationally, showcases the true spirit of making a difference.
Matthew has recently been accepted as an #iwill ambassador, written a column for the local newspaper and a report for his school newsletter at Carisbrooke College.
His efforts are an inspiration to us all.
---
The Child of Wight 2023 ceremony was a heartwarming and emotional event that left everyone present with a sense of pride and hope.
As the main sponsor, WightFibre is proud to be a part of an event that celebrates the outstanding achievements, bravery, and courage of the children and young people in our community. These awards are a reminder of the incredible potential that lies within our youth, and we look forward to supporting and nurturing this potential in the years to come.
A special thank you to all our fellow sponsors for their generous support, and a heartfelt appreciation to the Isle of Wight Radio for organising this remarkable event.
You can re-watch the awards on Isle of Wight Radio's Facebook page.