Whole Home WiFi
powered by Plume®
Adaptive • Secure • Controlled
Whole Home WiFi customers will receive additional Plume SuperPods to provide improved WiFi coverage throughout their home.
Plume Adaptive WiFi™
Fast, reliable, consistent Internet, everywhere, always, for everyone
HomePass®
Parental controls and guest access with unparalleled capabilities
AI Security™
Safe and secured devices, worry-free browsing, no advertisements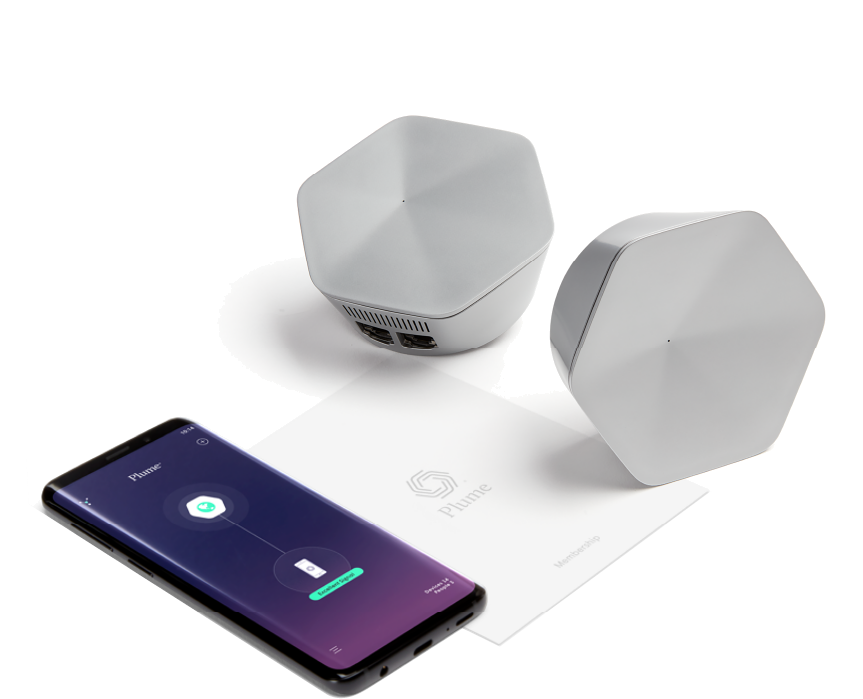 HomePass
Home all access
Give full home WiFi access to people you implicitly trust. This will allow their devices to interact with all other connected devices in your home.
Limited Guest Access
Create custom passwords for each guest and then choose which connected devices—like printers, TVs, security cameras or thermostats— they can access to make them feel instantly at home.
Internet Only Access
Devices with Internet only WiFi passwords will only be connected to the Internet and not any of the connected devices in your home.
Parental Controls
Make the internet a safer place by managing the type of content that each device or profile can access. Additionally, approve or block specific websites per device or profile to keep your family safe.
Internet Freeze
Going offline is sometimes a good habit! Schedule an Internet freeze, give a time out to a specific device or person and monitor their levels of Internet usage.
Start your order
Getting Started
Every WightFibre Full-fibre customer will receive a Plume SuperPod to provide immediately improved WiFi coverage included in their broadband package. For an additional £8.25 per month WightFibre will provide up to two further Plume SuperPods (total three SuperPods) together with guaranteed WiFi coverage throughout your home or your money back*. Terms and conditions apply.
Still have questions? Please check out the Frequently Asked Questions that can be found here.
Download the Plume app as soon as soon as you've signed-up. Either from the Google Play store or the Apple App Store.