What's a voxel? If you haven't heard this term yet, then to put it simply, it's when a 2D pixel style game is made into a 3D one. One of the most popular you may have stumbled across is Minecraft, but we've uncovered some others that you and your teens might like to give a go to beat the Lockdown boredom…
Voxel Max (iOS)

You'd be forgiven for thinking that creating voxel art is a very technically demanding and labour intensive job (which it is usually), but with the Voxel Max app you can become the creator in various easy and entertaining ways.
From building to colouring your creations, this app will keep Voxel fans busy for hours. Unlike some other games listed here, it does have a hefty price tag for an app of £9.99 (iOS), but is definitely worth investigating.
Craft Warriors

Similar to popular game, Clash of the Clans, in this app the aim of the game is to restore a derelict ancient city. As with Voxel Max however, you can craft your own creations, even from a blank pixel canvas. The customisation on this game is endless and offers a truly personal, immersible, experience.
Another dimension to this game is that you can explore the city collecting resources and even stealing your opponent's resources through combat. This game is free and available on both iOS and Android systems.
Puzzrama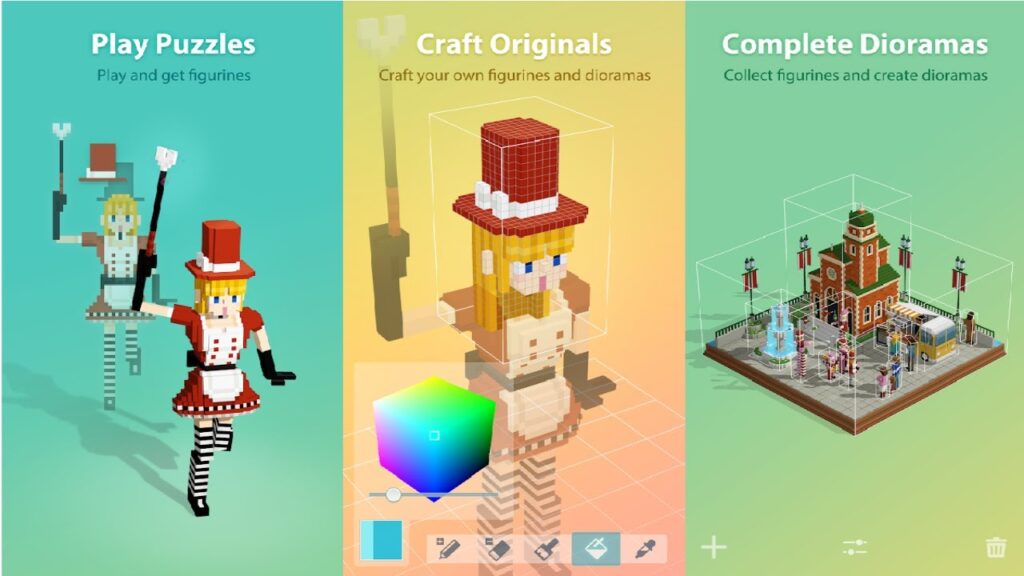 This game is fantastic for helping the user to understand the process of changing 2D pixels into 3D models. The models are created primarily by dragging and dropping jigsaw style pieces. Once you've mastered creating your own models, you can link up with the wider Puzzrama community to share your creations with other players. This app is free and also available on both iOS and Android.
Fancade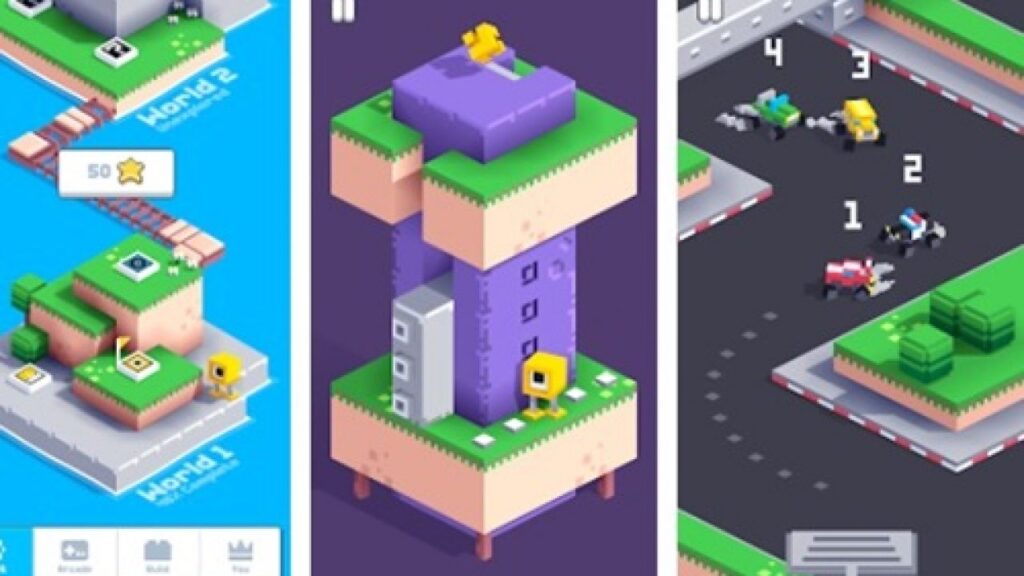 We've saved the best 'til last here with Fancade. Initially this app appears to be a series of mini-games built around the Voxel style, but you can actually customise everything! The game features on-finger racing, slider puzzles, card games and even platform action levels. Whether you want to build your own game from scratch, or amend an existing engine, Fancade offers a welcome breath of fresh air compared to the usual battle style Voxel games. Again, this is free on iOS and Android.
Let us know what you think of these and if we've missed any of your favourite Voxel games. Remember – for the fastest streaming and app downloads, just choose Wightfibre's full-fibre, ultrafast & future-proof broadband. Find out what we can offer in your area by clicking here.