Every year, music lovers from around the world flock to the Seaclose Park, Newport to revel in the incredible atmosphere of the Isle of Wight Festival. The festival, known for its all-star lineup and fantastic site location, has become a highlight of the UK's summer music calendar.
Organisers have once again produced an app to curate your festival weekend. We've had a good look around the 2023 version and found all the best bits so that you don't have to! We will explore the features and benefits of it, and how it can enhance your festival experience whether you're a newbie or a seasoned festival-goer…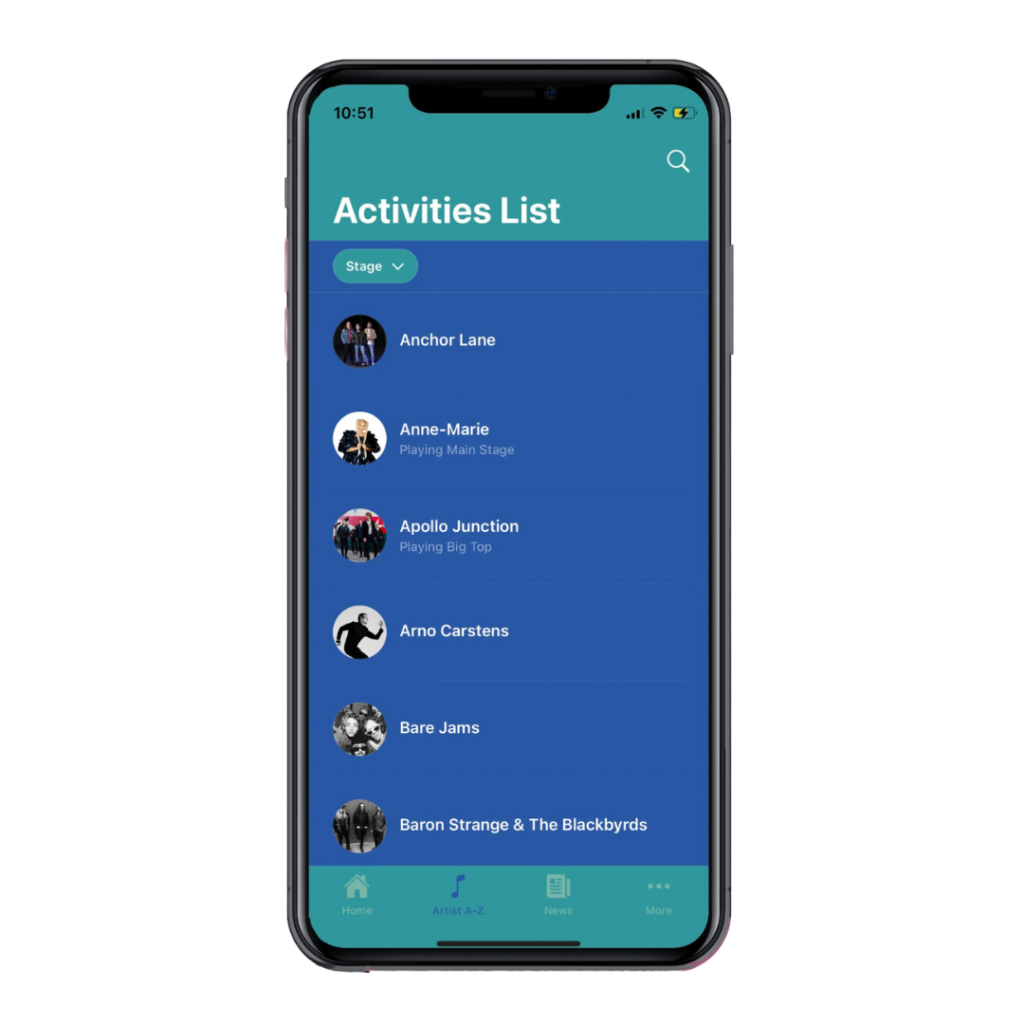 Comprehensive Event Schedule
One of the most significant advantages of the Isle of Wight Festival app is its comprehensive event schedule. The app provides up-to-date information on the lineup, stage times, and locations, ensuring that you won't miss out on your favourite artists. With a few taps, you can create a personalised schedule, receive notifications for upcoming performances, and plan your day accordingly. This feature is invaluable for maximising your festival experience and making the most of each day.
Interactive Map and Navigation
Navigating a large festival site can sometimes be overwhelming, but the Isle of Wight Festival app simplifies the process. The app offers an interactive map that allows you to explore the festival grounds, locate stages, food vendors, bars, restrooms, and other essential facilities.
Live Updates and Alerts
Festival schedules are subject to change, and staying updated is crucial. The Isle of Wight Festival app provides real-time updates on any changes, such as altered set times, surprise performances, or important announcements. By enabling push notifications, you'll receive alerts directly to your smartphone, ensuring you're always in the know and won't miss out on any exciting moments.
Exclusive Content and Features
The app goes beyond the festival schedule and navigation by offering exclusive content and features. This extra dimension adds depth to your festival experience, giving you a chance to engage with the artists and immerse yourself in the vibrant atmosphere of the event.
Social Interaction and Community
The Isle of Wight Festival app fosters a sense of community among festival attendees. It often includes a social feed where users can connect, share photos, and engage in discussions about their favourite performances. By connecting with fellow festival-goers, you can discover new artists, arrange meet-ups, and create lasting memories together. The app becomes a platform for music enthusiasts to unite and celebrate their shared love for live music.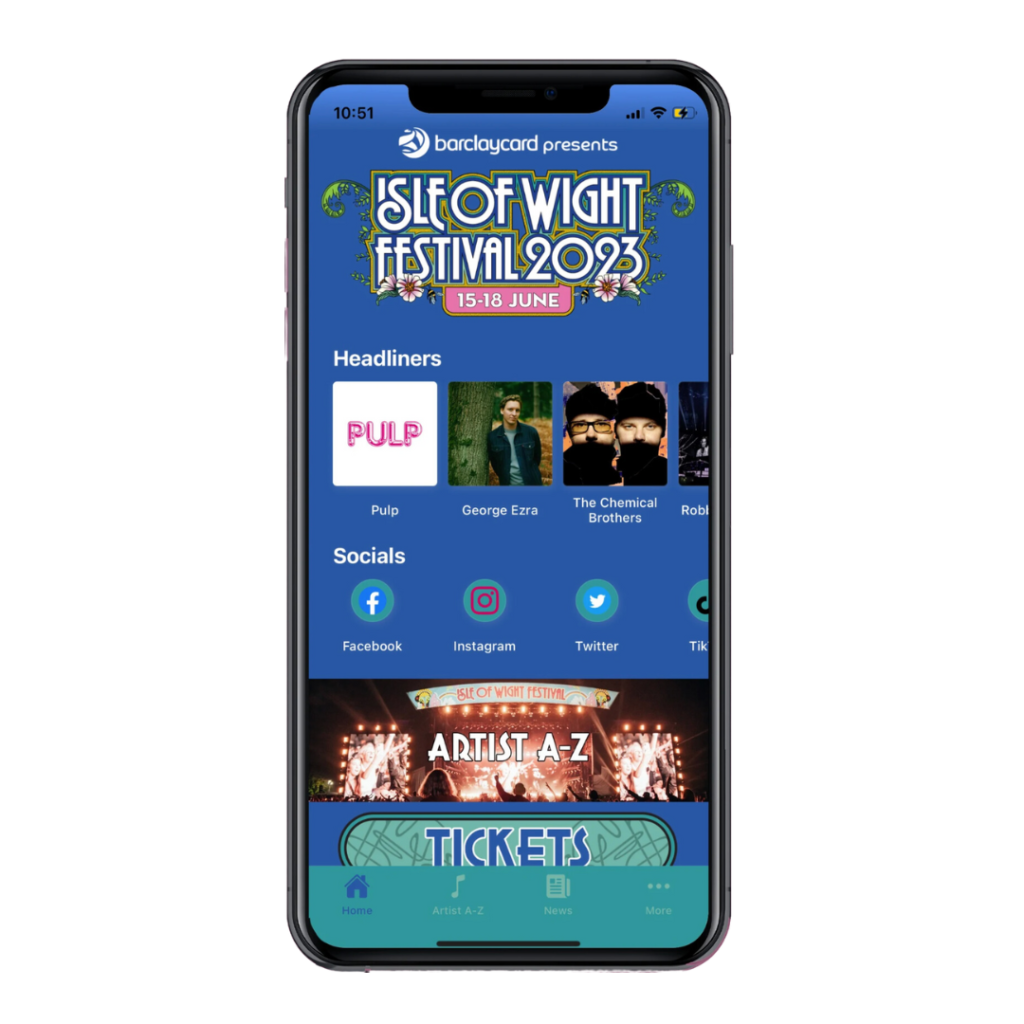 Over the last few years the Isle of Wight Festival app has become an indispensable companion for attendees, elevating the festival experience to new heights. From personalised schedules to interactive maps, real-time updates, and exclusive content, the app streamlines the logistics and enhances the overall enjoyment of the event. By embracing the app's features, festival-goers can immerse themselves in the music, connect with fellow enthusiasts, and make lasting memories..
So, whether you're a first-timer or a seasoned festival aficionado, make sure to download the Isle of Wight Festival app and prepare yourself for an unforgettable music-filled adventure! You can download it here for Android or here for iOS.
---
Stay connected with all the latest festival news through your ultrafast WightFibre connection. Not joined yet? See what we can offer in your area.