Several food delivery services have recently launched on the Isle of Wight and you may be thinking "which one should I choose to use?" – We've written this impartial blog to discuss what each offering brings to the Island and more importantly to your door. From the longer established IOWIOW.co.uk, to new services, GoEatsUK and UberEats.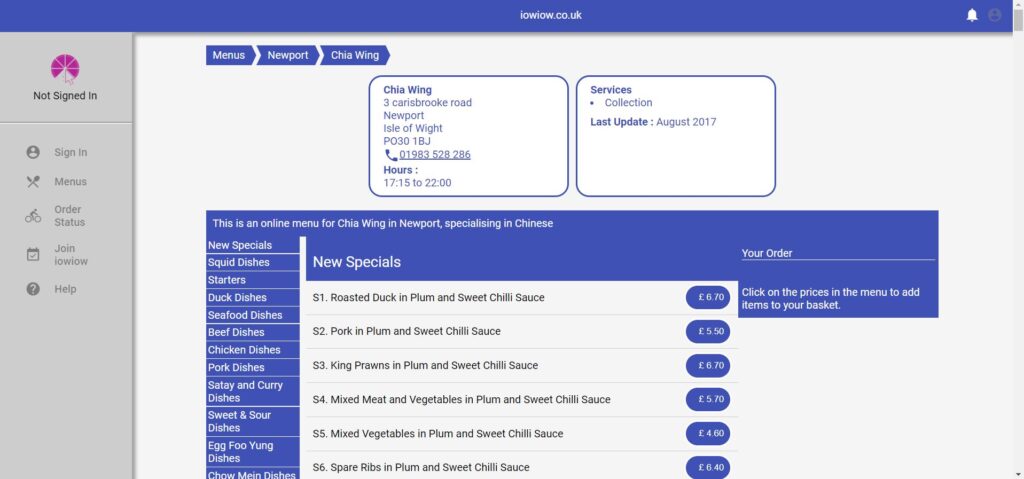 IOWIOW.co.uk was established in 2014, and although their Facebook page hasn't been updated for some time now and delivery options seem to have ceased – it still provides a comprehensive database of food establishments on the Island, which is why we have included it.
The IOWIOW.co.uk website is straight forward and easy to use. On arrival to their homepage, you can select the location from which you would like to order, i.e Newport or Shanklin. It then shows you what is available in the area, their opening times and their menu. You can still use the menu selection to line up what you would like to order and then simply glance to the top of the page for the contact details. We have a sneaky suspicion that this website will not be making a completely functional return, but it is a very good resource for the Friday night cravings!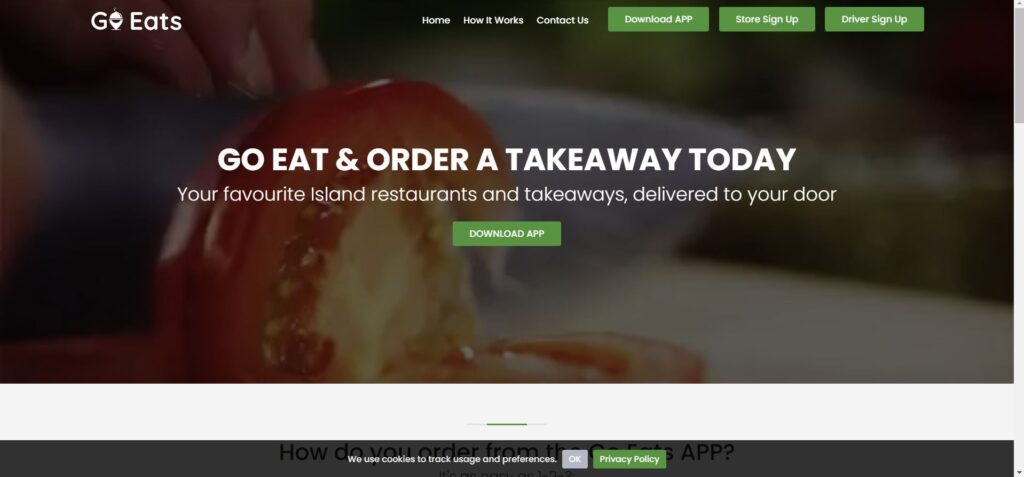 GoEatsUK launched earlier this year and has had several reinventions before settling into it's current format. What we love about GoEatsUK, is that it offers all manner of food delivery services, from butchery and bakery, to your favourite local and national fast food and restaurant options.
As with a lot of new online services, you are required to download the GoEatsUK app to benefit from using it and you can't order through the website. You can download the app here for iOS and here for Android to have a go for yourself.
When ordering through this app, your order status is shown with regular updates to let you know the estimated arrival time of your order. You can even select a certain time and date to have your order delivered which is a handy feature. once your order is on the road, you will see your driver on Google Maps in real time driving towards your destination. Something else which we like about this app is that you can see whether a restaurant is busy, so if you don't want to wait then you know it's probably best to look elsewhere (although if it's that busy it must be worth the wait!).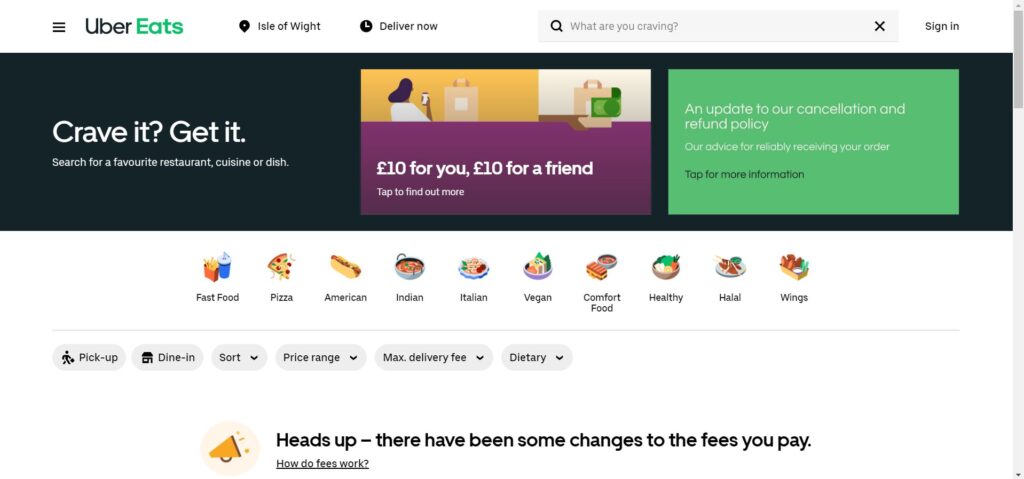 Over the last month, Isle of Wight residents have been inundated with promotional material for UberEats. You may have even had an introductory voucher pop through your letterbox and if you didn't bin this, then you already hold £10 off your first order. A further £10 off is offered to those who refer their friends who then go on to order through UberEats (something worth mentioning on your Facebook in case someone's planning to order, so that you can both benefit).
One plus point with UberEats is that you don't have to download the app and you can order through the website. That said, it is a fun app to use, because much like UberTaxis, you can watch your driver collecting your food and driving in real time to your house. Further to this, they will photograph your food on your doorstep and send to your app for contactless delivery and piece of mind.
A downside is that they do seem to have opened for business before securing many establishments. There are some of the most popular chains like Pizza Hut and KFC, but not many other local ones to shout about. Hopefully we'll see options on UberEats increase in the coming months.
Have you tried any of these services recently? Let us know on Facebook or Twitter how you found them, what your favourite naughty treat is and which one you prefer to order on using your full-fibre and ultrafast WightFbre connection. Not joined us yet? Find out our latest offers here.