Yes, you read that headline correctly, Ceefax (Teletext) is back! This is all thanks to 20 year old Irish man Nathan Dane, who has spent the last six years designing and perfecting how the Ceefax recreation looks, responds and delivers.
Ceefax first came into operation in September 1974 and enjoyed a long life until its official deactivation in 2012. Users will remember that you could perform all sorts of actions using the Ceefax (or Teletext) function on your television. You could describe it as an early version of the internet, allowing you to buy holidays, check flight times, check the latest news and sports information, weather and even to play games.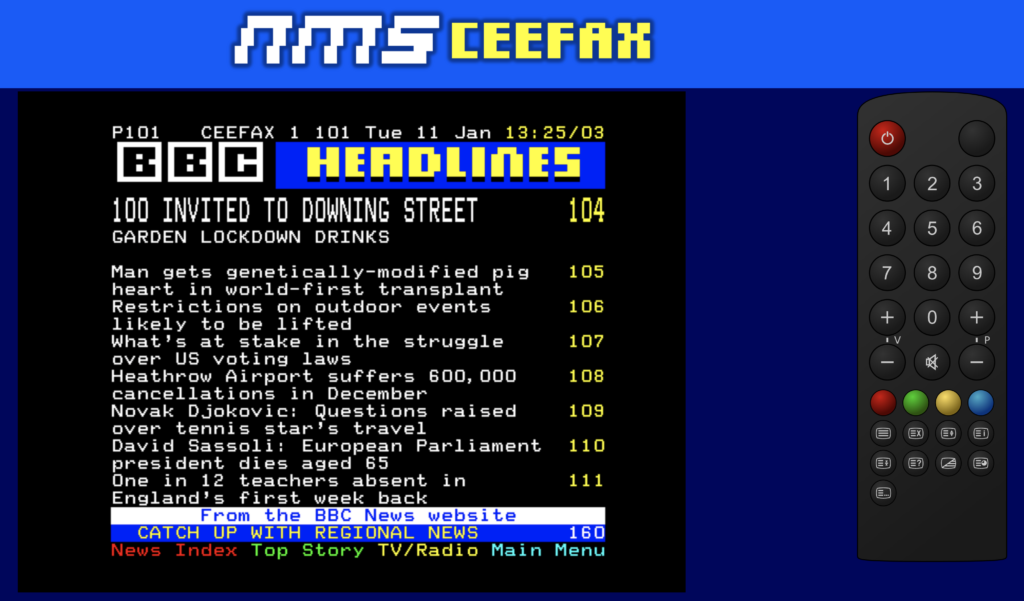 This 'new' version by Nathan certainly is as close as it comes, but with today's live news and information across it (regionally focused on Northern Ireland). Here Nathan explains more to the Guardian…
"I do find it really useful myself. If I'm sitting in work eating my lunch I can just stick that on and get up to date. You're not flicking about between websites – you have all the information you need on a page but without all the distraction."

Nathan Dane, Creator
Perhaps Nathan is onto something – it can be quite hard to navigate the news online these days, with various pop-ups and forms interfering with your news consumption. Plus, he has the assurance that his feed won't drop – the Guardian stated that 'When Facebook went offline in October he proudly tweeted a story about Mark Zuckerberg's company with the caption: "Ceefax, however, remains unaffected."' (below).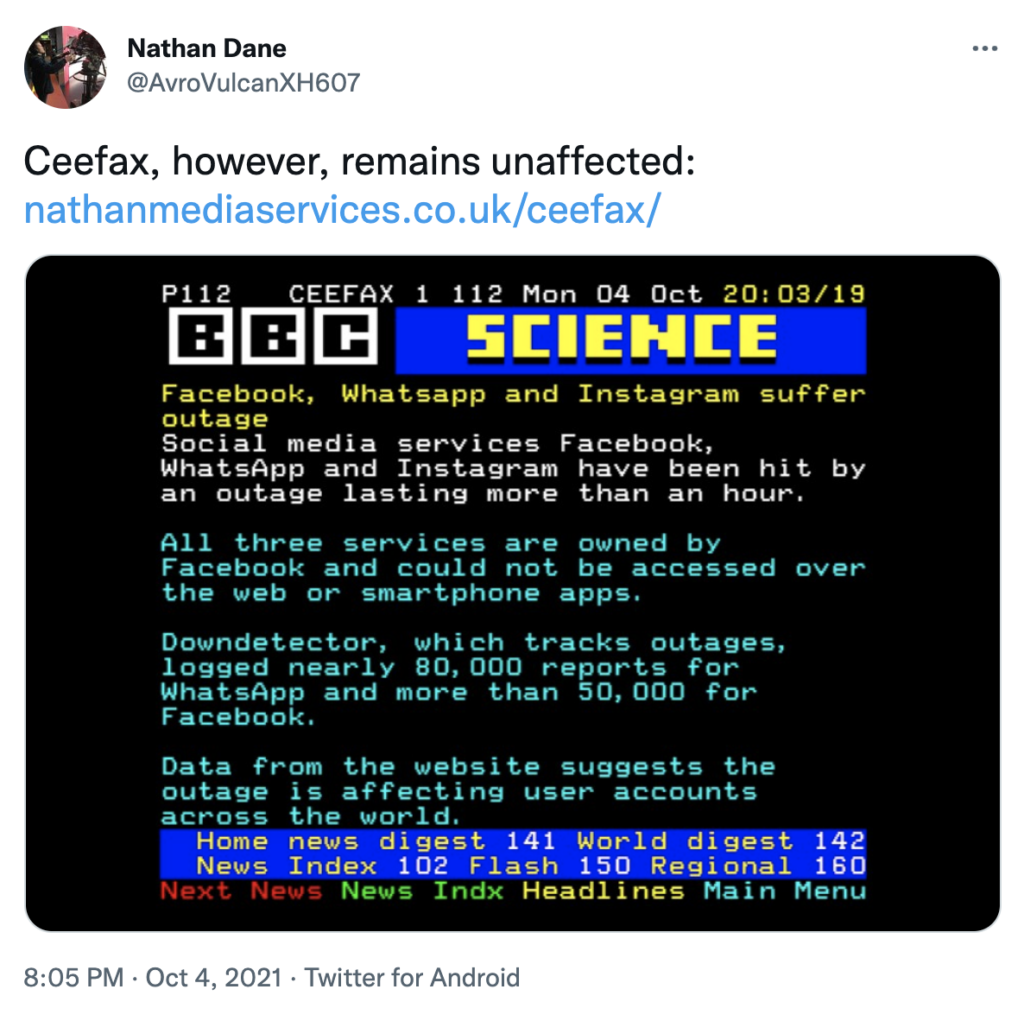 Make sure that you don't experience any down time – join WightFibre and become #FastestIW. Click Here or call us on 01983 240 240 for our latest packages.