We've been trawling the web for some Lockdown Boredom Busters to see what could keep you occupied in the coming days and weeks which may be somewhat quiet. Here's our first choice for those of you that love experimenting with music, it involves streaming and processing which will execute seamlessly over your full-fibre, ultrafast and future-proof connection.
Now you can change everyday sounds into music! Can't play an instrument? No problem! If you're constantly tapping away, humming to yourself and whistling your own compositions, then head over to Google's Tone Transfer, where you can use all of your random outbursts to create something audibly spectacular!
As explained in the video above, Google Research's algorithm allows you to input something such as yourself singing, your dog howling or a bird chirping and convert the tune into a real instrumental part.
Featured instruments include:
Flute
Saxophone
Violin
Trumpet
Unfortunately this isn't available on iOS as it's a Google project, but you can make recordings on your laptop/desktop or on Android and then start by selecting 'Add Your Own' (there are also preset examples that you can tinker about with). They encourage you to challenge the system and be as creative as you like, just selecting 'Record' to produce a 15-second audio clip (or uploading some pre-recorded sounds) before clicking the 'Transform' button.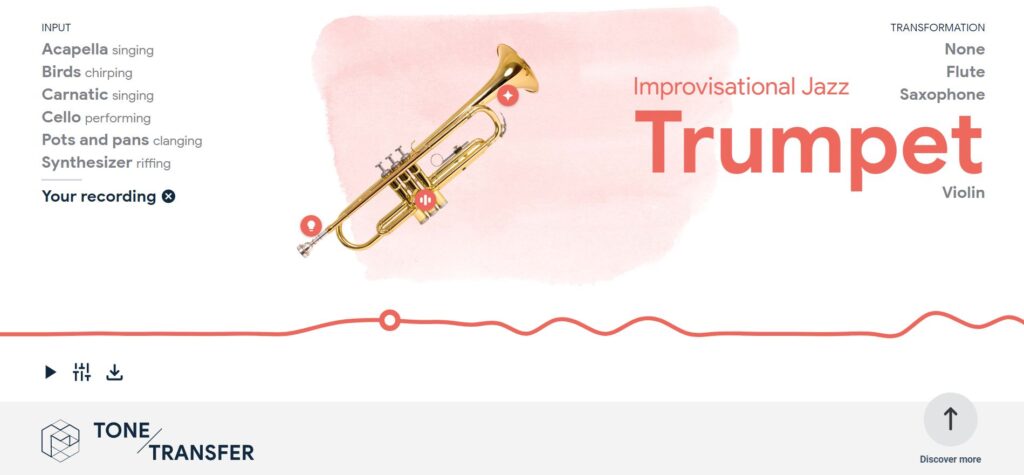 Note: You do have to grant the tool access to your microphone, but the recording is processed in your browser and no private information is collected.
After you've played with the different instrument sounds, you can then move on to mixing the output sound of your original recording by adjusting the octave and loudness (below).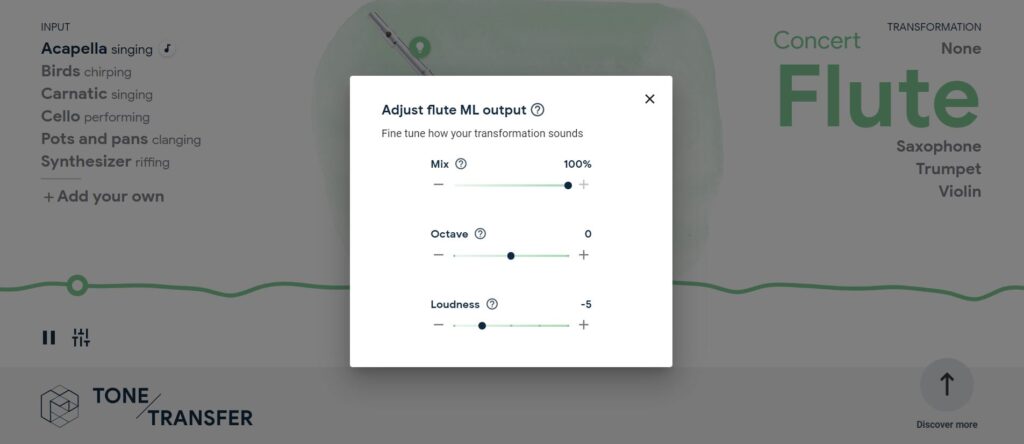 When you're happy with your tone transformation, you can go onto learn more about the featured instruments, access training data and even download your creation or original recording!
Share your sounds with us on Facebook or Twitter and let us know which sounds you decided to record!