Over the last few months, the world has gone crazy for Wordle. In case you missed it, it is a once a day puzzle which involves guessing a 5 letter word in 6 guesses. The beauty of Wordle is that it seems impossible when you start, but the further into a round you get, the more likely you are to solve it in 6 guesses.
Wordle was invented by a Welsh software engineer who now lives in Brooklyn called Josh Wardle. He wanted to make a simple game for his girlfriend to play every day during lockdown because she was so bored. This all came about back in June of last year (2021) and recently, in January, The New York Times successfully made an offer to buy the game from him for a reported 'low seven figure number'.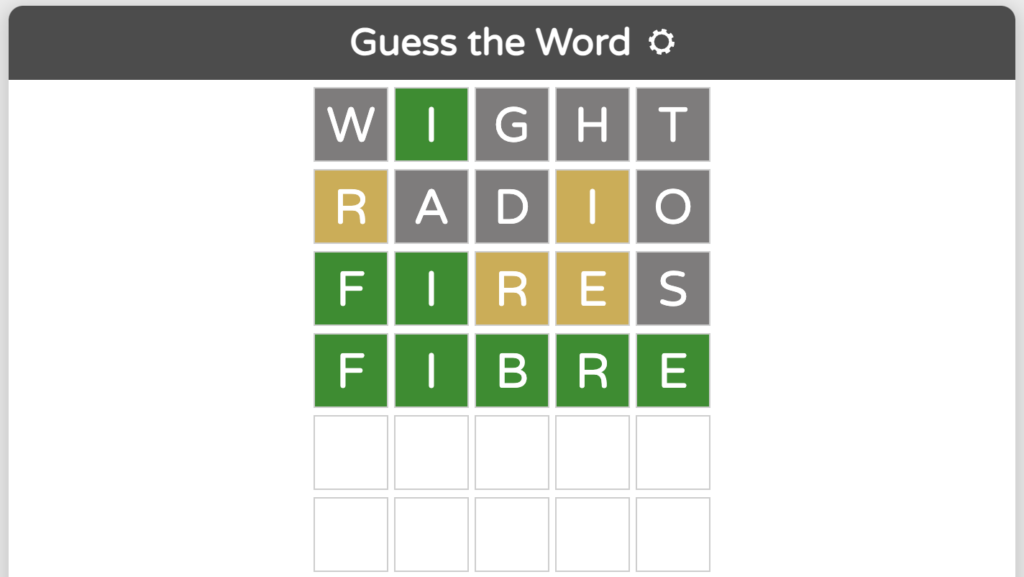 Anyway, we digress – you have probably already heard of Wordle and have thought about all the days of Wordle you missed before finding out about it? Well look no further! We have found a fan-made database of the old Wordles, dating right back to day 0. You can check out the database here and it even records which days you have completed. The game plays exactly like the normal Wordle and there's an added bonus – you can create Wordles to send to your friends!
There are also several new ways to play:
Have you been bitten by the Wordle bug? Let us know and share you highest results on Facebook and Twitter! We don't know anyone who's got it in one…