WightFibre recently sponsored two awards at the Isle of Wight Sports Awards, run by the Isle of Wight Sports Foundation. The awards were presented by Hayley Jackson, Sales Director, and celebrated the outstanding achievements of athletes from the Isle of Wight.
Martin Godden – Masters Men Winner
The first award, the Masters Men Award, was won by Martin Godden, a 78-year-old powerlifter who continues to achieve the highest standards in his sport. Martin won his class at the Southern Counties Championship in January, followed by the British Drug-free Powerlifting National Championships in Glasgow in April. He ended the year on a high note by winning the age-amended British Strength Athletics Guild competition, completing 48 different lifts along the way. Martin's dedication and commitment to his sport are truly inspiring and demonstrate that age is just a number.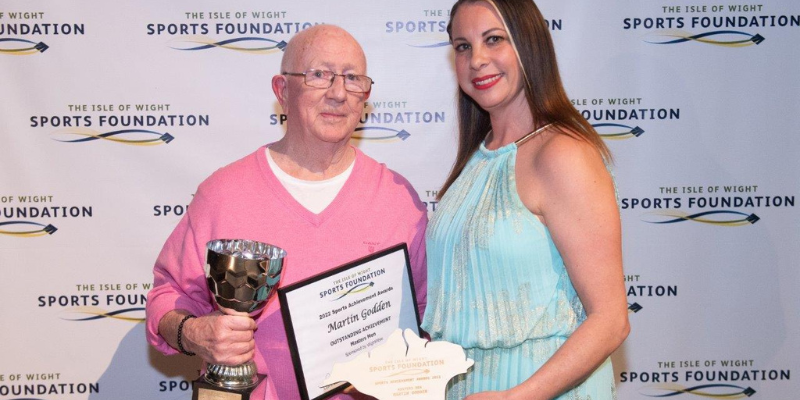 Emily Fry – Masters Women Winner
The second award, the Masters Woman Award, was won by Emily Fry, a talented long jumper who overcame illness and injury to achieve great success in 2022. Emily won the British Masters Indoor Championships at Lee Valley with an impressive jump of 4.92 metres. She then went on to win the Senior Women's Long Jump at the Hampshire County Championships in Portsmouth with an even more impressive jump of 5.27 metres. Emily's achievements have not gone unnoticed, as she has been selected to compete in the Island Games and is currently ranked as the UK's number one long jumper in her age group.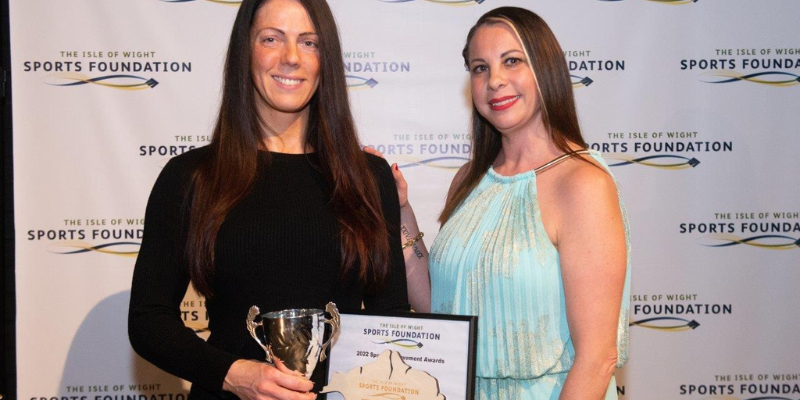 WightFibre is proud to sponsor these awards and to support these outstanding athletes from the Isle of Wight. The company is committed to promoting sport and healthy living on the Island, and sponsoring events like the Isle of Wight Sports Awards is just one way in which it does so.
"We are thrilled to be able to recognise the outstanding achievements of Martin and Emily. They are both true inspirations, and we are honoured to have been a part of the Isle of Wight Sports Awards."

Hayley Jackson, Sales Director
Martin Godden and Emily Fry are both outstanding athletes who have demonstrated their dedication, commitment, and talent, and they serve as inspirations to us all. Congratulations to both of them on their well-deserved awards.