WightFibre, alongside MCM Construction, has proudly announced its sponsorship of the highly anticipated Wessex Cancer Rainbow Run 2023. This event is organised by Wessex Cancer which is a charitable organisation dedicated to helping those affected by cancer and as previous years has proven, promises to be a joyous celebration of hope, unity, and resilience.
As a socially responsible company, WightFibre recognises the importance of supporting community initiatives that make a positive impact, and this sponsorship of the Rainbow Run exemplifies our commitment to the well-being of our Island community.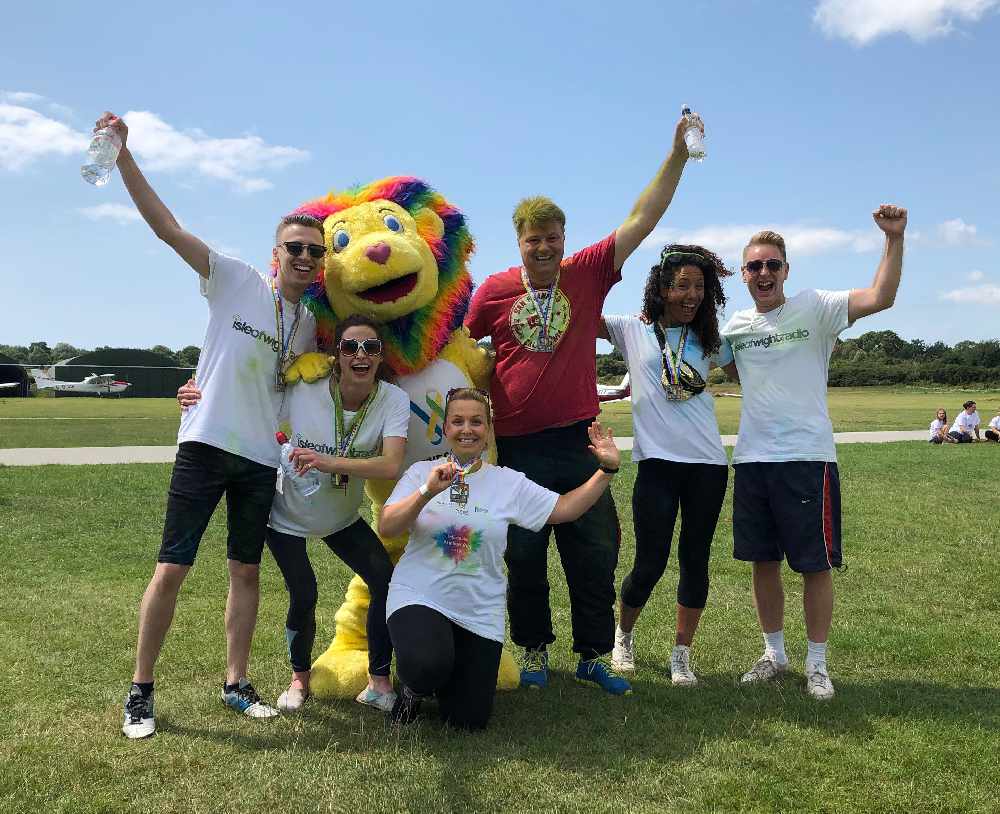 Embracing Unity and Spreading Joy
The Wessex Cancer Rainbow Run is a vibrant and inclusive event that aims to bring people from all walks of life together to support cancer patients and survivors. Participants of all ages and abilities will embark on a 5km course, where they will be drenched in a cascade of colourful powdered paints, creating a stunning visual spectacle.
Through their support, WightFibre encourages individuals, families, and local communities to come together, celebrate life, and demonstrate their solidarity with those affected by cancer.
Supporting Wessex Cancer's Mission
Wessex Cancer has been instrumental in providing vital support, care, and resources to individuals and families impacted by cancer. Our sponsorship enables Wessex Cancer to expand its outreach, raise awareness about cancer-related issues, and ensure that those facing the challenges of this disease receive the necessary assistance and care they deserve.
WightFibre actively encourages employees to volunteer, raise awareness, and engage in community events. As participants take part in the Rainbow Run, they will not only enjoy a memorable experience, but also play a part in promoting awareness, support, and hope for cancer patients and survivors.
Together, WightFibre, MCM Construction and Wessex Cancer are helping to paint a brighter future, one filled with love, hope, and a shared determination to fight against cancer and its effects.
The Rainbow Run 2023 takes place on Sunday 25th June at the Isle of Wight County Showground, Northwood. You can book you slot to participate by clicking here.
---
By being a WightFibre customer, you are part of a community that loves to give back. Check out our latest deals here.