We love a gadget here at WightFibre and this one in particular has really excited our team! The Kodak Mobile Film Scanner is perfect for those of you that have a collection of old negatives that, let's face it – you probably won't ever get developed as it's not the 'norm' anymore and can be quite expensive. By shining an LED backlight from behind the film, this compact and easy to assemble scanner will allow you to digitise your old photographs; 35mm films and slides in seconds.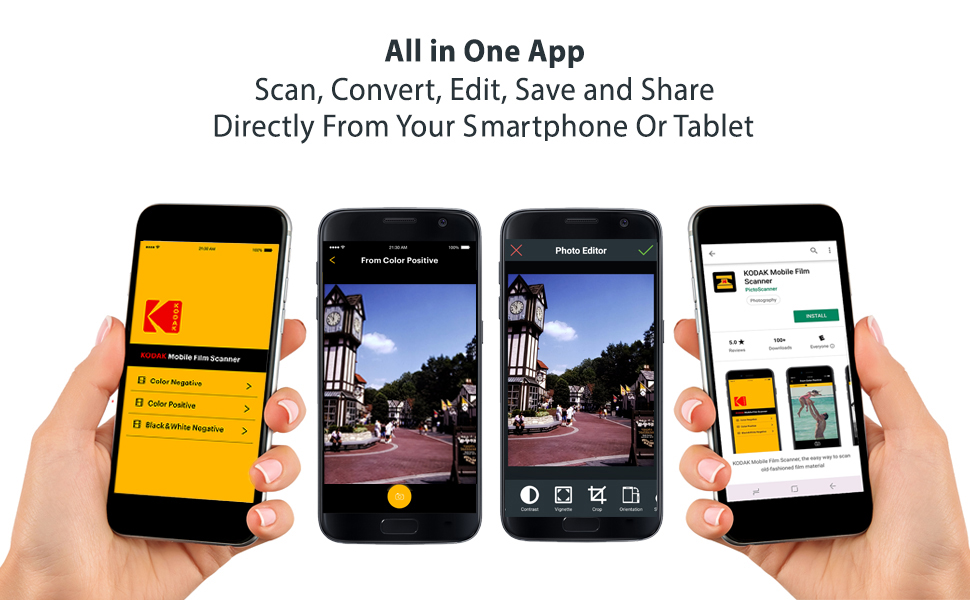 Features
View, edit, save & share old photographs
Requires no additional equipment, just your phone, the app and the Kodak Mobile Film Scanner (oh, and 2 x AA batteries!)
Digitises all 35mm B&W film negatives, colour film negatives, and colour slide positives
Smartphone application which offers a full editing suite, including options to crop, rotate, image adjust, add filters & more
Made from cardboard material that makes it lightweight and allows it to fold down easily for travel or storage
Compatibility
iOS 11.0 or later
Android 5.0 or later
What's in the box?
The Kodak version of this gadget is not yet available in the UK, but you can order it online or find similar models on Amazon under different brand names, although we would encourage you to stick with the brand name (and it's roughly the same price too). Have you had any old films or videos digitised? How did you do it? Let us know and share your experiences on Twitter or Facebook. Looking for a more reliable connection? Find out what service WightFibre can provide in your area.