Fuss-Free 30 Day Contracts
Pay what you see, leave at any time*
Click on the speed below to start your order
Full-Fibre 50 Essential Broadband
£17.50
One Month Rolling Contract
£17.50
Universal Credit, Pension Credit, Income Support, I-JSA, I-ESA
50
Mbps guaranteed upload / download speed
Plume
with HomePass and AI Security included
Netgem TV
Can be added to this package
Full-Fibre 100
£25.95
One Month Rolling Contract
£25.95
1 month rolling contract
100
Mbps guaranteed upload / download speed
Plume
with HomePass and AI Security included
Phone
Can be added to this package
Netgem TV
Can be added to this package
MOST POPULAR
Full-Fibre 300
£27.95
One Month Rolling Contract
£27.95
1 month rolling contract
300
Mbps guaranteed upload / download speed
Plume
with HomePass and AI Security included
Phone
Can be added to this package
Netgem TV
Can be added to this package
Full-Fibre 500
£36.95
One Month Rolling Contract
£36.95
1 month rolling contract
500
Mbps guaranteed upload / download speed
Plume
with Whole Home WiFi included
Phone
Can be added to this package
Netgem TV
Can be added to this package
Full-Fibre 900
£49.95
One Month Rolling Contract
£49.95
1 month rolling contract
900
Mbps guaranteed upload / download speed
Plume
with Whole Home WiFi included
Phone
Can be added to this package
Netgem TV
Can be added to this package
*Fibred areas only. Monthly rolling fuss-free contracts. Service changes are only allowed once every 12 months after an initial 12 month period. If you leave and rejoin within 12 months there is a £100 reconnection fee. Speed and WiFi guarantees, conditions apply. See
www.wightfibre.com/legal-information.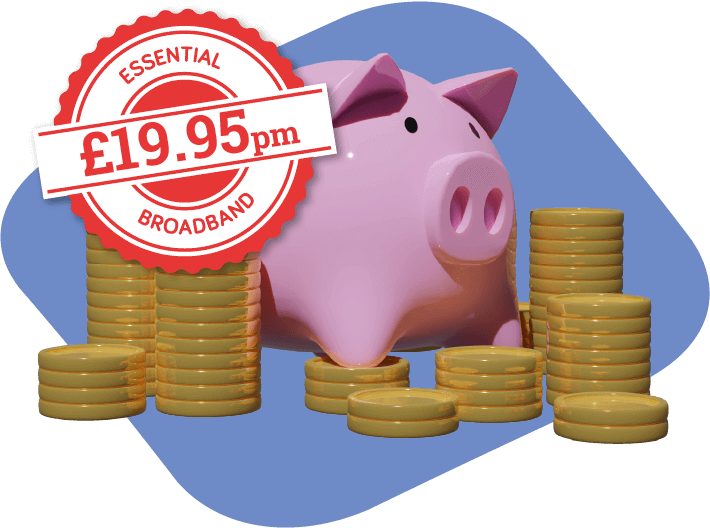 Social Tariff?
Are you eligible?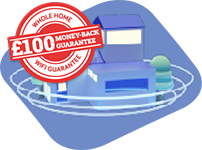 WiFi That Just Works
...or get £100 back
when you choose the Whole Home WiFi addon.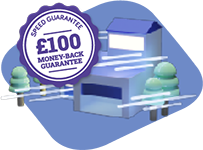 WightFibre Speed Guarantee
...or get £100 back
Where else on the Island can you get 100mbps Upload AND Download for only £24.95 on a Fuss-free 30 Day monthly rolling contract?
How do we do it?
At WightFibre we provide a different kind of broadband – full-fibre, ultrafast and
future-proof. Our full-fibre broadband is of a 'point to point' design which means every
connected home gets its own dedicated fibre optic connection – so no sharing with your
neighbours. This makes the Isle of Wight one of the best-connected places in the world with
some of the world's fastest broadband speeds, with upload speeds the same as download
speeds. Already over 38,000 properties on the Island can receive our different kind of
broadband and this is set to rise to over 60,000 by the end of 2022.
But we don't stop at simply providing some of the world's fastest broadband. As a
local Isle of Wight company, we deliver the best possible customer service and all
our staff work and live on the Island. We care about our customers.
Monthly contracts are available to new customers, and existing customers can sign up at the end of their current minimum contract period
What's so different about full-fibre?
Full-fibre broadband from WightFibre uses the latest technology made from optical fibre rather than copper. WightFibre full-fibre broadband uses this fibre optic cabling all the way from the exchange into your home.
This compares to the Openreach network used by BT, Sky, TalkTalk and others, which uses fibre to the cabinet but then copper twisted pair from the cabinet to the home.
Find out more
Watch our video